Planing Monitoring Evaluation and Learning (PMEL) Systems Digitisation and Integration Consultant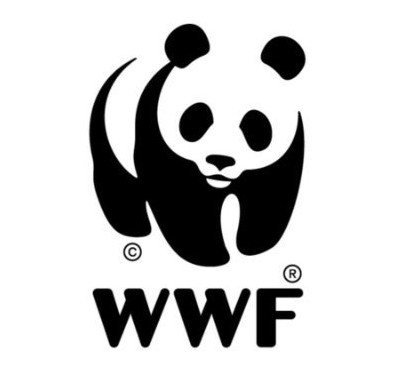 WWF
Posted on Wednesday, November 1, 2023
Posted on 01 November 2023
LOCATION: Flexible
Want to make a positive difference to the future of people and our one shared home, the Earth? Working at WWF could be your opportunity of a lifetime.
All around the world, people are waking up to the deepening crisis of nature loss. A growing realisation that nature is our life-support system. And that nobody will be spared from the impacts of its loss. Here at WWF, we are helping to tackle this enormous global challenge.
Our people come from hugely diverse backgrounds and with a variety of expertise, ranging from HR and finance to advocacy and conservation science. We welcome applications from anyone who believes they can help us create a better future for people and wildlife.
What we do
We are an independent conservation organisation, striving to sustain the natural world for the benefit of people and wildlife. From individuals and communities to business and government, we are part of a growing coalition calling on world leaders to set nature on the path to recovery by 2030. Together, we seek to protect and restore natural habitats, stop the mass extinction of wildlife, and make the way we produce and consume sustainable.
The consultancy is until June 2024, with provision for renewal.
I. Mission of the Department
The WWF International Country Office Management (COM) Division supports WWF International-managed offices globally. The COM Division ensures that country offices possess the required capabilities to deliver impactful conservation outcomes and operate efficiently. The PMEL consultant for System Integration plays a vital role in integrating performance monitoring, risk, ESSF, QA, and other critical functions using the Microsoft Dynamics M&E module for non-profits.
II. Major Functions
The PMEL consultant will oversee the system's design and development, ensuring comprehensive integration of technology solutions that strengthen country offices' ability to design, monitor and report their impact at the strategy level, to enable adaptive management strategies. Furthermore, the PMEL consultant will monitor the PMEL capacity of the COs on an ongoing basis and organise training events and other capacity-building activities to ensure they are well-equipped to use the system effectively.
III. Major Duties and Responsibilities
A. System Design & Development
Lead the collection of system requirements in collaboration with country offices and other stakeholders.

Collaborate with IT teams and external vendors in the system's design and development, ensuring it meets WWF's objectives.

Manage feedback cycles with stakeholders to iterate and refine the system's functionality and usability.

Lead the integration of the Microsoft Dynamics M&E module with existing systems, ensuring seamless functionality and alignment with WWF's goals.
B. Capacity Building & Training
Organize workshops and training sessions for country offices to build their capacity on the newly integrated system.
Work continuously to ensure that all system users are adept and comfortable with its functionalities.
C. Data Management, Reporting & Continuous Improvement
Establish and maintain robust PMEL frameworks and methodologies, emphasizing data's pivotal role in design, reporting, and decision-making.
Foster a culture of evidence-based decision-making and innovation using comprehensive data analytics.
Stay updated with the latest trends in PMEL and system integration, ensuring the WWF remains at the cutting edge of impact monitoring.
D. Stakeholder Collaboration & Vendor Management
Engage proactively with country offices, collecting insights, challenges, and recommendations to refine the system continually.
Establish and maintain relationships with external vendors, ensuring timely delivery, system updates, and necessary support.
Represent WWF in forums and workshops, showcasing the organization's commitment to data-driven impact monitoring.
IV. Profile
A. Required Qualifications
A post-graduate qualification in Environmental/Conservation Science, Development, Monitoring and Evaluation or a related field.
B. Required Skills and Competencies
A minimum of 10 years of experience in conservation and/or development, emphasizing PMEL processes and system design. Knowledge of the Open Standards for the Practice of Conservation would be an advantage.
Demonstrable experience in system design, development, and integration.
Strong project management skills, especially in managing feedback cycles and vendor relationships.
Proficiency in English, with exceptional written and verbal communication skills. Other relevant language skills are a bonus.
Strong data visualization and analytical capabilities. Proficiency in using Power BI will be considered an advantage.
Aligned with WWF's core values and behaviours.
V. Working Relationships
A. Internal
Collaborates with WWF Country Office teams, IT teams, and other relevant departments.
B. External
Engages with technology solution providers, conservation impact experts, and other relevant stakeholders.
Applications must be sent directly to Yiorgos Filippou (Director, Impact and Measurement) at gfilippou@wwfint.org by 21st November.
Applicants are invited to send an Expression of Interest if they would like to be considered for this opportunity, which should include the following:
CV
Letter of motivation
Examples of relevant previous work
Hourly fees expected
Work permit restrictions may apply.
Early application is encouraged as we will review applications throughout the advertising period and reserve the right to close the advert early.
WWF is an equal opportunity employer and committed to having a diverse workforce.