Sustainable Finance Lead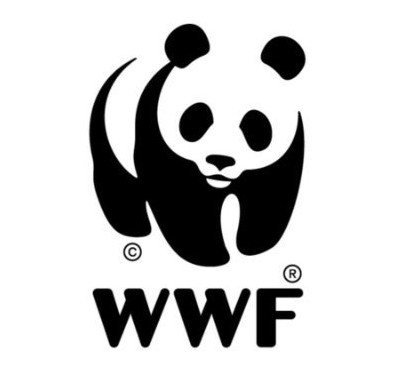 WWF
Accounting & Finance
Posted on Friday, October 6, 2023
Posted on 05 October 2023
Location: Fully remote
Position Title:
Sustainable Finance Lead
Location:
Fully remote
Reports to:
Director, Global Portfolio
Status:
Full-time, exempt

Position Summary
You'll join a top-notch team and innovative partnership, Enduring Earth, committed to community economic development and the durable protection of hundreds of millions of hectares of land and ocean. Enduring Earth is a collaboration of The Nature Conservancy, The Pew Charitable Trusts, World Wildlife Fund and ZOMALAB, the family office of Ben and Lucy Ana Walton. This role will work closely with partnership leaders and alongside partner deal teams to cultivate, develop, and advise on the design and implementation of sustainable finance mechanisms across a portfolio of Project Finance for Permanence (PFP) initiatives that provide long-term financial support to area-based conservation programs. You may work on concurrent projects at different stages of maturity based in different geographies; develop and manage working relationships with Enduring Earth staff, partner organizations, and consultants; advise on the design of future projects; and bring expertise, leadership, and strategic vision on developing new and innovative financial mechanisms to support durable conservation and the achievement of 30x30 targets and the Global Biodiversity Framework.
Sustainable Finance Mechanisms (SFMs) are recurrent, predicable sources of systematic financing for large-scale, long-term projects such as PFPs, designed to match or offset the ongoing costs of maintaining the project over time. SFMs are highly dependent on local opportunities and conditions (e.g., economic, social, political), but prominent examples include the introduction of tourism levies, protected area entrance fees, carbon credits, and debt swaps, among others.
Enduring Earth aims to be the global thought-leader in innovation and deployment of SFMs for nature conservation. Your work will be key in delivering this innovation to the field.
Responsibilities and Tasks
Create and innovate in coordination with partners portfolio level opportunities for new and innovative PFP financial mechanisms that yields new funding sources for durable conservation.
Develop and execute clear process guidance and resourcing (playbook, standard approaches where relevant) for sustainable finance work and support through planning and implementation phase in support of partner teams.
Provide capacity to develop sustainable finance mechanisms across individual PFP initiatives and drive the exploration and implementation process forward.
Support development and execution of SFMs during the PFP planning period working with necessary government, funding, and policy stakeholders in coordination with partner organizations.
Be central resource(s) to drive sustainable finance mechanism development process forward after pre-assessment for individual deal teams and geographies with partner organizations.
Provide objective assessment of SFM viability in long-term financial models.
Work with financial modeling lead and conservation and financial planners in partner organizations to ensure risk profiles of sustainable finance mechanisms are accurately forecasted and modeled.
Develop uniform vision for what long-term financing / sustainable financing mechanisms must be agreed to / developed prior to PFP implementation period in coordination with partners.
Cultivate and harness roster of sustainable finance experts in an international setting, serving as advisor and central access to core nodes of expertise within the Enduring Earth partnership.
Represent Enduring Earth in public facing events on topics related to innovative financing in conservation.
Education, Experience, Knowledge, Skills, and Ability
Qualifications required for your success:
Bachelor's degree required; Master's degree in a business, management, finance, or conservation-related field preferred.
10-15+ years of work experience with at least six years' experience in management consulting, business, finance, or conservation (or equivalent) required. A Master's degree can substitute for two years of work experience.
Experience developing & implementing new financial tools to support sustainability and/or conservation related programs across public and private stakeholders.
Strong network with private sector and global public funding institutions.
Demonstrated experience creating new programs and passion for innovation.
Experience working internationally preferred.
Experience working with policy makers and government agencies.
Proficient in Microsoft Excel, Word, PowerPoint, and Internet research.
Characteristics for success:
Detail-oriented with excellent quantitative, analytical, oral, and written communication skills
Must be client-focused and enjoy problem solving and working with teams spread across different time zones.
High degree of flexibility, and ability to work against deadlines (including some nights and weekends), and under frequently changing circumstances.
Able to lead group discussions with individuals working in different roles and countries, capable of training and guiding team members with a high degree of cultural sensitivity.
Tactful, diplomatic demeanor, organized, persistent, comfortable with occasional ambiguity, sense of humor.
Passion to solve complex and unstructured problems with high-functioning teams.
Must be willing to travel 15-25% of the time.
Must be fluent in English; fluency in Spanish and/or French a plus.
How to Apply
Please send your CV and cover letter to
operations@enduringearth.org
in two different documents, which should be prepared before applying as they will be considered in the application process. The cover letter should be no more than one page long and explain why you are interested in this post and how your skills and experience make you a good fit.
The document should be saved in MS Word or PDF in the following format: Your First Name-Your Last Name-Document Name-Date (mmyy) e.g., Pat-Jones-CV-022023. or Pat-Jones-CoverLetter-022023.
Interviews will be conducted on a rolling basis so please apply as soon as possible.
Compensation and Benefits
Salary range:
[
Insert salary range]; the posted compensation range may extend from the lowest to the highest pay the project, in good faith, believes it might pay for the job, depending on the circumstances.
Benefits for U.S based hires:
"Comprehensive benefits package that includes 100% employer-paid health, dental, and vision insurance for employees (and their families). Employees are able to enroll in 401k retirement plan and are eligible for a 3% automatic contribution and up to a 3% employer match on 401k contributions. Employees are also eligible for pre-tax transportation benefits. Employees will receive XX hours of vacation time, 80 hours of health leave, up to 2 days of casual leave, and 20 hours of volunteer leave annually. Employees will also receive 13 paid holidays throughout the calendar year. Employees are eligible for 12 weeks of paid family and medical leave after 90 days of employment."
Hiring Statement
Enduring Earth Deal Fund and Hub is a project of Windward Fund, a 501(c)(3) public charity that incubates new and innovative public-interest projects and grant-making programs. Windward Fund is committed to attracting, developing, and retaining exceptional people, and to creating a work environment that is dynamic, rewarding and enables each of us to realize our potential. Winward's work environment is safe and open to all employees and partners, respecting the full spectrum of race, color, religious creed, sex, gender identity, sexual orientation, national origin, political affiliation, ancestry, age, disability, genetic information, veteran status, and all other classifications protected by law in the locality and/or state in which you are working.
COVID-19 Policy
To center the safety and well-being of its employees, New Venture Fund requires that any employee who is required to conduct in-person activities for their job must be fully vaccinated against COVID-19 within four weeks of their start date. This position may require candidates to be fully vaccinated against COVID-19. Accommodations may be sought and approved in accordance with the law by contacting human resources at .