Partnership Development Manager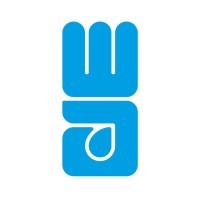 WaterAid
Sales & Business Development
London, UK · Remote
Posted on Monday, November 6, 2023
Job Description
Partnership Development Manager
Contract: Permanent, Full Time
Salary: £37,130 - £39,000 with excellent benefits
Location: London, UK

Hybrid Working: A minimum of 40% of working time is spent face to face, either in London office, or as a result of external engagement or travel for WaterAid. WaterAid is located at Canary Wharf, London and this will be your location and contract base. In order to apply for this post, you must be able to demonstrate your eligibility to work in the UK.

About WaterAid:
Do you want to use your skills in partnership development to play a vital role in making clean water, decent toilets and good hygiene normal for everyone everywhere?

We need passionate, creative and dedicated people. In return, you will be encouraged and empowered to be yourself at your very best. Together, we will make a bigger difference.

Join WaterAid as Partnership Development Manager to change normal for millions of people so they can unlock their potential, break free from poverty and change their lives for good. On top of that you'll be joining a 2020 Great Place to Work® award-winning organisation.

About the Team:
The WaterAid corporate partnerships team is responsible for harnessing the power of the private sector to solve the global water crisis.

About the Role:
As our proactive and driven Partnership Development Manager you will lead on developing ambitious, strategic, innovative propositions for the private sector.

In this role, you will drive partnership development from a range of key sectors such as Fashion, Beauty, FMCG and Hospitality & Tourism (subject to change) and secure multi-year partnerships for WaterAid, each with a target value of a minimum of £100,000 per year (ideally £250,000+). This is likely to cover a broad spectrum of partnership types including strategic partnerships with partner sustainability teams, corporate donations, cause-related marketing schemes, corporate foundations, pro bono, employee engagement, and so on.

You'll also:
Develop and manage the pipeline of potential high value, annual and multi-year new business opportunities to ensure there is active movement and sufficient lead generation to deliver against planned growth and income.
Attend networking events and conferences to build a network of contacts amongst potential partner companies and actively cultivate this network.
Identify and research target companies to provide sufficient information for an informed approach, including coordinating WaterAid's ethical checks.
Develop and deliver tailored and compelling proposals and pitches. This will often involve drawing on the skills and knowledge of colleagues from around the organisation to create innovative and exciting proposals.
About You:
An externally focused and proactive attitude, with the energy and passion to engage people and excite them about WaterAid
Confidence when networking with an ability to represent WaterAid at industry and donor events
Great presentation skills and excellent verbal and written communication skills
Proven experience of generating 5 and 6 figure new business contracts from cold either in corporate fundraising in the charity sector or in a commercial setting and proven ability to meet and exceed personal targets
Experience in handling objections and negotiating successful mutually beneficial outcomes for internal and external relationships
Closing date: Applications will close at 23:59 on 26th November 2023. Availability for initial video interview is required week commencing 4th December 2023.

How to Apply: To see the full job pack, please click 'Apply'. Please apply by submitting your CV and a cover letter into one document in either Word Document or PDF format.
Pre-employment screening: In order to apply for this post, you must be able to demonstrate your eligibility to work in the UK. All our vacancies require a basic Disclosure and Barring Service (DBS) check to comply with our Safer Recruitment policy.

Our Benefits:
36 days' holiday (including 8 Bank Holidays)
Option to buy an extra 5 days annual leave
We offer a generous pension plan with employer contribution of up to 10%
Wide range of flexible and agile-working arrangement
Season Ticket Loan
Free annual eye tests
Pay as You Give charitable giving scheme
Enhanced Maternity and Adoption/Surrogacy pay, Shared Parental Leave and Paternity Leave
Sabbaticals
Volunteer Day
Our Commitment
An inclusive workplace:
We are committed to being an organisation where everyone is included, respected, and empowered to be their best. We represent and celebrate our staff, partners and everyone we work with, and create a culture where everyone can reach their full potential.
Equal opportunities:
We are an equal opportunity, disability-confident employer and are dedicated to achieving the highest standards of diversity, equity and inclusion. We welcome applications from people of all backgrounds, beliefs, customs, traditions and ways of life. This includes, but is not limited to, race, gender, disability, age, sexual orientation, religion, national or social origin, health status, and economic or social situation.
Safeguarding:
We are also committed to protecting everyone we come into contact with. We have a zero-tolerance approach to abuse of power, privilege or trust across our global work, and any form of inappropriate behaviour, discrimination, abuse, bullying, harassment, or exploitation. Safeguarding the people and communities we work with, our staff, volunteers and anyone working on our behalf is our top priority, and we take our responsibilities extremely seriously.