Executive Director of Finance and Strategic Planning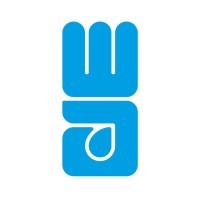 WaterAid
Accounting & Finance
London, UK · Remote
Posted on Friday, November 3, 2023
Job Description
We are looking for a new Executive Director of Finance and Strategic Planning to significantly contribute to the strategic development of WaterAid UK, ensuring the organisation is effective in its mission and highly respected as sustainable and financially agile. You will set the strategic vision for WaterAid UK's finance function which spans across 20 countries, and ensure finance leaders and professionals are future-focused and systems, processes, and people are fit-for-purpose and designed to enable a higher restricted income portfolio and efficient financial management and reporting.
An inspiring and visionary leader, you will bring extensive strategic experience in leading and building high-performing finance and operational teams in an international organisation. You will have a track record of successful management and development of an organisation's financial strategy and business model, working with a mix of flexible and non-flexible funding, whilst overseeing risk and assurance. You will have a passion for empowering and drawing on the vast potential of a diverse team, and for progressing the commitments made in our Global Strategy to address power imbalances that act as obstacles to our mission.
If you want to learn more about the role, please visit our microsite: https://micro.green-park.co.uk/wateraid/.
If you would like to know more about the role or selection process, please contact Valentina Serra at valentina.serra@green-park.co.uk.

Closing date: 11:59pm Thursday 23rd November 2023.