FINANCE AND BUDGET INDIVIDUAL CONTRACTOR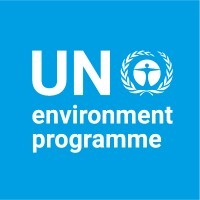 UN Environment Programme
Accounting & Finance
Nairobi, Kenya · Nairobi, Kenya · Kenya
Posted on Friday, November 3, 2023
Result of Service
Budgeting
Accounting
General financial administration and support


Work Location
Nairobi
Expected duration
6 Months
Duties and Responsibilities
Organizational Setting
The United Nations Environment Programme is the leading global environmental authority that sets the global environmental agenda, promotes the coherent implementation of the environmental dimension of sustainable development within the United Nations system and serves as an authoritative advocate for the global environment. The Corporate Service Division is responsible for the organization's strategy, overseeing special initiatives, which includes environment and security work, and the organization's performance review and monitoring. This position is in the Financial Management Services Section Unit of the Corporate Service Division at the Nairobi Duty Station and reports to Head of Financial Management Services Unit of UN Environment Programme.
Duties and Responsibilities
Budgeting


Assist in the collection of data for preparation of cost estimates and budget proposals in terms of staff and non-staff requirements for regular budget and extra-budgetary resources under UNEP Administration.
Assist with the data extract for and preparation of various reports to management.
Assist in monitoring budget implementation and performance.
Assist with ensuring that requisitions for goods and services are in line with authorized budgets, the priorities of the organization and the UN financial rules and regulations.
Co-ordinates with other finance and budget staff on related issues during preparation of budget reports.


Accounting


Process financial documents such as accounts payable, payroll and account receivable, in line with the financial rules and regulations;
Audits various accounting transactions, e.g., vendor payments, payroll, education grants, taxes, etc. to ensure correctness of disbursement and adherence to relevant staff rules, financial regulations and rules, ST/AI issuance's or practices;
Assist in the review and analysis of various accounting data;
Scrutinize supporting documents for completeness, accuracy and validity of requests in line with applicable policies, procedure, rules and regulations before submission to Supervisor;
Process accounting adjustments and corrections in line with requests submitted by Clients and approved by the Supervisor;
Assist in the analysis of open item managed accounts (OIM) in the Enterprise Resource Planning (ERP) system and initiate corrective action;
Perform reconciliation of general and sub-ledger accounts and clears suspense accounts.


General


Receive and distribute various documents received in the unit/section.
Respond to queries and draft correspondence to clients and other stakeholders in a timely and effective manner.
Assist in ensuring that accurate and complete accounting and internal control systems are functioning and that all relevant records are maintained.
Assist with data extraction and analysis and preparation of regular and ad hoc reports.
Perform duties as backup for other team members when required.
Assists with visualizations and updating information material such as web pages or brochures. 7. Perform other related duties as assigned.


Qualifications/special Skills


High School Diploma or equivalent is required. Professional qualification as Certified Public Accountant (CPA) is an added advantage.
A minimum of three (3) years of experience in finance, budget or related area is required.
The minimum year of relevant experience is reduced by two years for candidates who possess a first level University degree. Professional qualification as Certified Public Accountant (CPA) is an added advantage
Working experience with the Enterprise Resource Planning (ERP) and finance systems such as Oracle or SAP is desirable Experience with data analysis and reconciliation of financial data from two or more sources using Ms excel, or similar tools is desirable.
Working experience with Budgets, Accounts Payable, Accounts Receivable or Treasury functions is desirable.


Languages
Fluency in written and spoken English Language is required.
No Fee
THE UNITED NATIONS DOES NOT CHARGE A FEE AT ANY STAGE OF THE RECRUITMENT PROCESS (APPLICATION, INTERVIEW MEETING, PROCESSING, OR TRAINING). THE UNITED NATIONS DOES NOT CONCERN ITSELF WITH INFORMATION ON APPLICANTS' BANK ACCOUNTS.