DATA AND INFORMATION MANAGEMENT SPECIALIST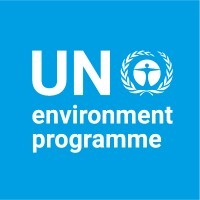 UN Environment Programme
IT
Nairobi, Kenya · Nairobi, Kenya · Kenya
Posted on Saturday, October 28, 2023
Work Location
Nairobi
Expected duration
6 months
Duties and Responsibilities
Org. Setting and Reporting
The United Nations Environment Programme (UNEP) is the leading global environmental authority that sets the global environmental agenda, promotes the coherent implementation of the environmental dimension of sustainable development within the United Nations system, and serves as an authoritative advocate for the global environment.
Responsibilities


This position is in UNEP's Corporate Services Division, Enterprise Solutions Section at the Nairobi duty station, fully working in the office. The incumbent will report to the Information Systems Officer, DevOps team lead, with overall supervision by the Chief, Enterprise Solutions Section, and will be responsible for the following duties:
Under The Direct Supervision Of The Officer And In Close Engagement With The UNEP Business Process Owners, The Individual Contractor Will Be Part Of a Team To Design, Develop,implement And Maintain Various Workflow Automation And Service Request Tracking Systems. The Specific Tasks Of The Consultant Include The Following:
Expected Output 1: To strengthen UNEP's programme and project review capacity for results-based management through consolidating various fragmented organizational data sources into a single in-house data analytics and reporting platform.
Description


To use SQL, Python and related statistical languages to manipulate complex datasets in order to facilitate maintaining of accurate information on project performance, financial performance, human resource performance, audit and evaluation performance.
Contribute to the preparation of monthly Programme Delivery Reports to be issued to heads of Offices and Regions, and Sub-programme coordinators.
Contribute to the preparation of Quarterly Business Review reports and related material to be issued to the Senior Management Team.
To optimize data transformation process performance through automating current analysis process by facilitating the use of advanced analytical tools for data storage and manipulation.


Expected Output 2: Information Management.
Description


Work closely with personnel in Policy and Programme Support Unit, Global Environment Facility (GEF) Coordination Office, and Green Climate Fund (GCF) Coordination Office to aid with project reporting and related operations.
Work closely with personnel in Gender Unit to aid with project gender alignment reporting and related operations.
Work closely with the Finance and Budget personnel in the Corporate Services Division to aid with financial reporting and related operations.
Work closely with Human Resource Section in the Corporate Services Division to aid with human resource reporting and related operations.
Work closely with Strategic Planning Unit personnel in the Policy and Programme Division to gather audit reporting data for the timely reporting of compliance.
Manage gathering of UNEP evaluations data from the Evaluation office for timely reporting of compliance.
Work closely with the Business Intelligence Unit in Corporate Services Division to manage gathering of data required for financial reporting, grants management reporting and implementing partners reporting and related operations.
Support Quarterly Business Review team to ensure implementation of best practices in data management to ensure the integrity of data and the quality of data processes.


Expected Output 3: Business Systems Development.
Description


Planning, designing, developing, implementing and maintaining accurate database of UNEP's Quarterly Business Review database.
Conduct data integrity and availability tasks through routine administration, operation and monitoring of systems.
Work closely with UNEP's Enterprise Solutions Section DevOps team to support migration of legacy databases to the UNEP Enterprise Data Warehouse.


Expected Output 4: Training.
Description


Train co-workers and/or clients on the Quarterly Business Review data collection process to aid in their understanding of the sources of information.
Train co-workers and/or clients on managing their Quarterly Business Review composite index scores.


Qualifications/special Skills


Education
A bachelor's degree in computer Science or equivalent is required. Additional training and a technical or vocational certificate in information technology or other related areas are desirable.
Work Experience
At least 2 years of work experience at the national or international level in application software systems analysis, design and development and data management.
Skills:


High level of proficiency in at least four of the following: Jira, Confluence, PHP, Python, JavaScript, MySQL databases, Power Apps, Teams, SharePoint Online.
Experience working in teams, including coordination of junior members, and in engaging with clients. Working with multi-cultural teams would be an advantage.
Experience in developing workflow automation and service request tracking solutions would be an advantage.


Languages
English and French are the working languages of the United Nations Secretariat. For the post advertised, fluency in oral and written English is required. Knowledge of another official United Nations language is an advantage.
No Fee
THE UNITED NATIONS DOES NOT CHARGE A FEE AT ANY STAGE OF THE RECRUITMENT PROCESS (APPLICATION, INTERVIEW MEETING, PROCESSING, OR TRAINING). THE UNITED NATIONS DOES NOT CONCERN ITSELF WITH INFORMATION ON APPLICANTS' BANK ACCOUNTS.