Junior Technical Support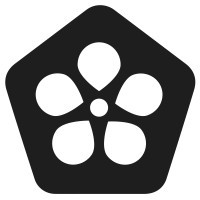 Okra Solar
IT, Customer Service
Nigeria
Posted on Thursday, October 5, 2023
Overview
Okra is looking for a results-oriented Junior Technical Support to join our fast-growing team in Abuja, Nigeria.
The Junior Technical Support role will play an integral part in our Nigeria team. Functionally this role will be responsible for handling all warranty claims and executing the overall support process on an ongoing basis. Alongside this, this role will also be working in the field with our Service Delivery Team on deploying and optimizing mesh-grid projects across Nigeria.
Responsibilities
Full ownership of the entire support / warranty claim process for Nigeria.
Recieving Equipment from the field.
Managing Local Inventory
Running all equipment received through the proper testing processes.
Working with QA/QC Team to suggest product design optimization to better handle common failure modes.
Optimization of Support processes
Working with Zoho , ZenDesk and Intercom to build out automations to better deal with Support and Warrenty Flows.
Building out Whatsapp Business Platform to better handle support based communications.
Working in the field with Senior Service Delivery Team Member.
Going out to site for multiple days at a time to deploy projects with our partners
Facilitating training sessions on Field Operations with our partners
Doing end-user satisfaction surveys in communities
Gather impact data and generating impact reports for our stratagy team.
Working with the customer success team to design intervention experiments and deployment strategies
Given inputs on Data Analysis and working with the customers success and product team to design interventions that's high yield but low touch.
Skills We're Looking For*
*You can still apply if you don't fit all the requirements
Hard skills
Experience in Zoho Desk.
Attention to Detail.
Running Support Processes
Writting Documentation and generating reports.
Experience in deploying Solar Systems
Understanding basic electrical circuitry.
Soft skills
Good communication skills in English + either Hausa or Yoruba.
Skills in research and ability to get the information needed to solve a problem (either form other team members or by online research)
Confident and able to work in rural locations for days/weeks.
Internal Liaisons:
Customer Success Lead Nigeria
Senior Service Delivery Manager Nigeria
Nigeria Team
Okra Pod and Kit teams
External Liaisons:
Existing Okra Customers, in regards to warranty claims/support requests.