Chief of Party - USAID/Egypt Climate Smart Agricultural Development Activity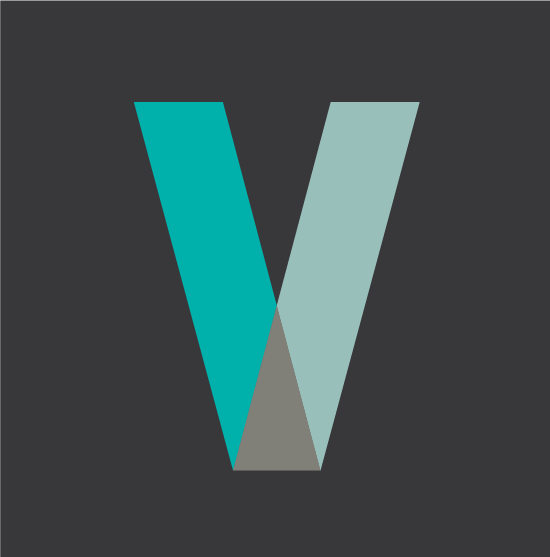 Land O'Lakes Venture37
Administration, Operations
Cairo, Cairo Governorate, Egypt
Posted on Thursday, August 3, 2023
Background:
Land O'Lakes Venture37 is a 501(c)(3) nonprofit committed to helping communities around the world build economies by strengthening local agriculture, helping agribusinesses create jobs and linking farmers to markets. Since 1981, it has implemented over 315 integrated dairy, livestock and crops development programs in nearly 80 countries — creating lasting impact by linking farmers, businesses, and the public and private sector in local and global contexts. Land O'Lakes Venture37's long-standing affiliation with Land O'Lakes, Inc. sets it apart. Land O'Lakes, Inc. is one of America's largest farmer-owned cooperatives. It supports Land O'Lakes Venture37 project implementation with nearly 100 years of expertise in dairy, animal nutrition, crop inputs and agricultural insights and technologies. This gives Land O'Lakes Venture37 development projects a unique global view of agriculture, food and the power of well-functioning market systems. Land O'Lakes, Inc. supports these efforts as part of its enterprise purpose of Feeding Human Progress at home and around the world.
Proposal Summary:
Land O'Lakes Venture37 is preparing for an anticipated USAID/Egypt Climate Smart Agricultural Development Activity with a potential procurement release date later in 2023. The purpose of Egypt CSA is to strengthen the competitiveness of the agricultural sector while promoting a climate smart food and agriculture system. The Activity will build upon past and ongoing investments from USAID, the Government of Egypt, and other donor partners to incentivize private sector investment, promote market-oriented climate smart technologies, and improve the strengthen the resilience of smallholders.
Position Summary:
The Chief of Party will provide overall leadership, management and general technical direction of the entire program, ensuring an integrated vision among different components and actors. The COP will provide strategic vision and technical leadership, supervise team members, and implementing partners to ensure proper reporting, financial management, and compliance. The COP will identify issues and risks related to program implementation in a timely manner and suggest appropriate program adjustments. They will act as the key liaison between USAID/Egypt and all other counterparts, implementing partners and Government of Egypt officials involved with the program, and will ensure the project is planned and executed with quality, accountability, and measurable impact.
Primary Responsibilities:
Responsible for overall management to achieve project results while serving as principal liaison with U.S. Government (USG) representatives, other implementing partners, relevant government of Egypt counterparts, the private sector and other public and private stakeholders.
Provide technical direction and leadership as well as oversight of all administrative matters in all program areas.
Develop and implement work plans for project activities and all project deliverables.
Oversee implementation of project monitoring, evaluation and learning activities and ensure that project results are met.
Supervise development and submission of project deliverables within budget and provide timely and accurate reporting and briefings to USG/Stakeholders on all program areas.
Ensure project is implemented in full compliance with Venture37 standard operating procedures and practices and all relevant USAID and USG rules and regulations.
Manage the program team in a manner that is open and respectful, encourages professional development, and solicits constructive staff input.
Required Skills and Qualifications:
Degree in a relevant field such as agribusiness, international development, finance, economics, or other relevant or equivalent field.
Minimum of ten years of progressively responsible experience managing complex private sector agricultural development programs in a developing country, preferably in the Middle East or North Africa.
Demonstrated ability to establish and maintain productive relationships with host-country government counterparts.
Previous experience networking with USAID and other donors, governments, and diverse sets of public and private sector stakeholders.
Extensive experience and/or technical knowledge in designing, managing projects and activities, particularly related to climate smart agriculture, natural resource management, and rural resilience and similar programming.
Proven leadership skills building and managing cooperative, high-level relationships and motivating diverse teams.
Experience managing projects to facilitate private-sector investment and locally led development approaches.
Demonstrated experience adapting project implementation and activities to achieve objectives and targets as needed.
Demonstrated ability to collaborate across projects, be flexible, and creative and successfully lead an intercultural team in complex development contexts.
Demonstrated knowledge and skills in financial planning and management, human resources, procurement and other management support areas/functions.
Ability to communicate effectively, instilling trust and confidence.
Excellent interpersonal and written and oral presentation skills.
Fluency in oral and written English is required.
Preferred Skills and Experience:
An advanced degree (e.g. MA/MS, PhD) in agribusiness, international development, economics, international trade, business management, agricultural or rural development or other relevant field.
At least 10 years of demonstrated senior management experience managing relevant donor-funded programs.
Previous experience serving as Chief of Party or Deputy Chief of Party on a US Government-funded project.
Experience overseeing project start-ups, particularly in complex operating environments.
Oral and written fluency in Arabic is desirable.
The position described above is contingent upon activity award.
Only short-listed candidates will be contacted. No phone calls will be accepted.
Land O'Lakes never requests money or payment from candidates for any position type. Please report any such requests to Land O'Lakes.
Land O'Lakes Venture37 is an equal opportunity employer and an organization striving to help global communities thrive through agriculture. We consider all qualified applicants without regard to race, religion, national origin, age, sexual orientation, gender identity, disability or veteran status, among other factors. Our culture values a diversity of voices. So bring us your unique experiences, your workstyle, and your dreams — they'll only make us stronger.