Professional Development Manager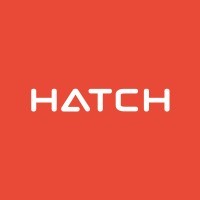 Hatch
Johannesburg, South Africa
Posted on Tuesday, October 24, 2023
Requisition ID: 89268
Job Category: Human Resources
Location: Johannesburg, Gauteng, South Africa

Join a company that is passionately committed to the pursuit of a better world through positive change. With more than 65 years of business and technical expertise in mining, energy, and infrastructure, our 10,000 colleagues in 150 countries tirelessly work toward bettering the industries in which we operate. With practical solutions that are safe, innovative and sustainable, we think globally while acting locally. Are you looking for an opportunity to join a diverse group of professionals who are committed to remaining exceptional? We look forward to hearing from you.
We are seeking a Professional Development Manager in our Johannesburg Office for our Advisory group. You will report to the Professional Development Director for our Advisory group and work closely with the Regional Director, Partners and other team members of the AEM Region. You will own the process for staffing engagements and be responsible for providing guidance in the staffing process to partners and consultants. You will also support training requirements and manage our performance review process.
You will build trust-based relationships with your local leadership team and consultant cohorts to serve the needs of our clients and support consultants' professional aspirations. This role is key to sustain and support growth in the region.
Additional detail on the key role responsibilities is listed below:
Staffing
End to end management and coordination for resourcing and staffing plans for analysts, consultants and engagement managers

Develop deep relationships with your leadership team to understand client needs, and support them in identifying and setting up balanced/allocating client service teams based on consultants' skills and capabilities

Develop an understanding of consultants' skills, capabilities, professional aspirations, engagement feedback and personal situations and challenges

Maintain a staffing plan and identify potential staffing gaps early and work with the regional leaders to develop a plan to fill the gap

Update the work in view and work in hand tools to ensure we have visibility on project and staffing needs
Career management
Oversee each consultant's career development as they progress in their role

Manage the people review process for AEM consultants

Oversee the formal mentorship and development leader process for our regional consultants

Create and action development plans for our regional consultants

Understand the developmental needs for our consulting cohorts (analysts, consultants and engagement managers) while balancing their professional and personal need and challenges

Ensure we develop our people to keep pace with the needs of the business
Oversee Training Programs
Coordinate regional training courses (e.g. Advisory Foundations, Managing High Performing Engagements) and maintain training records

Collect and update staff skillsets (functional e.g. transaction due diligence, sourcing, MOS etc.) and project experience records (e.g. Gold producer AISC cost reduction)
Qualifications:
Bachelor's degree or equivalent post-secondary degree in Engineering, Business Administration or related field

Minimum three to four years of experience in a professional services firm is preferred (international environment preferred)

Demonstrated interest and experience in professional development people and issues

Excellent interpersonal, coaching and team skills; ability to build trust -based relationships with consultants, colleagues (locally and international)

Influencing skills and interfacing with senior members of the business

Ability to adapt well to fast-paced environments with high growth, ambiguity, and changing priorities

Ability to diagnose problems, identify and drive appropriate solutions independently

Ability to show effective use of analytics and data

Ability to embrace the larger, broader picture, and use good judgment while also focusing on details and critical thinking

Demonstrated business acumen and leadership ability

Possesses client-service mindset

Resilient and able to thrive in a fast paced, entrepreneurial environment with a high level of energy and sense of humour
Why join us?
Work with great people to make a difference
Collaborate on exciting projects to develop innovative solutions

What we offer you?
Flexible work environment

Long term career development

Think globally, work locally
Don't meet every single requirement? You don't need to. At Hatch, we are building a diverse, inclusive workplace that fosters innovation. If you're interested in this role, we encourage you to apply even if your past experiences don't perfectly align with the skills we've listed.

We're committed to fostering a workforce that reflects the diversity of the communities in which we operate and serve. Hatch is an Equal Opportunity Employer that considers applicants without regard to age, race, color, national origin, citizenship, religion, creed, gender, sexual orientation, marital status, disability, or any other protected status. If you have any accommodation requirements, please let us know. We'll do our best to meet your needs in accordance with applicable local legislation.
In order to consider any application for employment, we will have to process your personal information.
A law, known as the Protection of Personal Information Act, 4 of 2013 (POPIA) provides that when one processes another's personal information, such collection, retention, dissemination and use of that person's personal information must be done in a lawful and transparent manner.
In order to give effect to this right, we are under a duty to provide you with a number of details pertaining to the processing of your personal information. These details are housed under the Hatch HR Processing Notice which can be accessed and viewed on the Hatch website: https://www.hatch.com/About-Us/Privacy-Statement-South-Africa, which HR Processing Notice we request you kindly download and read.