Regional Manager Thermal Power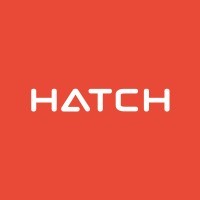 Hatch
Johannesburg, South Africa
Posted on Tuesday, October 10, 2023
Requisition ID: 89141
Job Category: Energy
Location: Johannesburg, Gauteng, South Africa

Join a company that is passionately committed to the pursuit of a better world through positive change. With more than 65 years of business and technical expertise in mining, energy, and infrastructure, our 10,000 colleagues in 150 countries tirelessly work toward bettering the industries in which we operate. With practical solutions that are safe, innovative and sustainable, we think globally while acting locally. Are you looking for an opportunity to join a diverse group of professionals who are committed to remaining exceptional? We look forward to hearing from you.
Our energy expertise in the oil and gas sector comprises the entire value chain - upstream, midstream, and downstream; and in the power sector includes thermal, nuclear, waterpower, renewable, hybrid, transmission and distribution, and grid modernization. Join our vision of a low-carbon world and help make positive change!

Hatch is seeking a highly motivated Regional Manager to join our Thermal Power business Unit to provide technical leadership, client engagement and business development with key clients.
The Regional Manager will have extensive experience leading thermal power studies and projects including technical due diligence reviews, feasibility studies, condition assessments, engineering design, rehabilitation and repowering of existing facilities, and commissioning for utilities, industrial clients, and independent power producers. Principal responsibilities will be focused on business development, project management, senior technical leadership on projects, engineering planning, project coordination, resource management, construction support, mentoring of junior engineering staff. While many of the efforts will be focused on South Africa the candidate will work with the global team to pursue and deliver projects across Africa. This role has definite growth and management opportunities for the correct applicant. Reporting to the Global Director for Thermal Power, the individual will have overall responsibility for all thermal power activities in South Africa.
This position can be based in Johannesburg. Consideration will be given to the selected candidate's preference.
Roles and responsibilities:
Assess and pursue opportunities for growth in other regions working in coordination with other Regional Directors.

Lead domestic business development activities including the identification of client opportunities, proposal preparation, presentations, contract negotiations, amendments, change notices, and contract claims

Participate in a collaborative planning process to develop near and long-term business plans

Develop, enhance, and maintain positive key client relationships and serve as a primary contact

Manage projects by providing oversight on scope, cost and schedule, and related reporting internally and to client

Lead design work and communicate design concepts to other staff and clients

Supervise and coach other engineering and support staff, including mentoring of junior/ mid-level engineers, and provision of quality assurance review or input where required

Maintain an internal network of peers and subject matter experts and establishes internal collaborative relationships with senior management

Although you will be focused on projects in South Africa, you will also be involved in projects in Africa as a client liaison.

Provide strong functional and operations leadership, management, and administration for Thermal Power business in South Africa.

Develop and pursue Thermal Power opportunities, integrating with global strategies.

Participate in work-sharing and other global workforce planning initiatives to achieve global targets.

Manage business performance including indirect, in accordance with global targets.

Ensure implementation of staff assessment and development initiatives.
Qualifications:
Bachelor of Science or Bachelor Engineering Degree specialising in Mechanical Engineering

15+ years' of progressive experience within the thermal power industry

Experience with thermal power generation systems, such as gas, biomass, liquid fuel, hydrogen, energy storage, district energy and industrial thermal systems

Ability to work within focused and multi-disciplinary teams and experience in leading teams and projects

Experience in project development / maturity from Conceptual engineering through Feasibility, Basic and to Detail Engineering

Proven track record in developing strong and lasting relationships with clients

General knowledge of industry, regulatory standards, and design criteria in engineering disciplines

Ability to plan, coordinate and organize at an advanced level

Knowledge of progress assessment and measurement and engineering control strategies

Ability to adapt to constant change and accommodate high pressure situations

An extensive knowledge of administrative practices and effective communication skills across all levels including client representatives

A high degree of understanding of procurement and contracting, construction and commissioning methodologies

Ability to lead, motivate and inspire others, transfer expertise and provide a coaching role to others in terms of best practice

Must have a record of accomplishment of successfully leading multi-disciplined engineers and technicians, providing services to the public and private sectors.
Why join us?
Work with great people to make a difference
Collaborate on exciting projects to develop innovative solutions

What we offer you?
Flexible work environment
Long term career development
Think globally, work locally
Don't meet every single requirement? You don't need to. At Hatch, we are building a diverse, inclusive workplace that fosters innovation. If you're interested in this role, we encourage you to apply even if your past experiences don't perfectly align with the skills we've listed.

We're committed to fostering a workforce that reflects the diversity of the communities in which we operate and serve. Hatch is an Equal Opportunity Employer that considers applicants without regard to age, race, color, national origin, citizenship, religion, creed, gender, sexual orientation, marital status, disability, or any other protected status. If you have any accommodation requirements, please let us know. We'll do our best to meet your needs in accordance with applicable local legislation.
In order to consider any application for employment, we will have to process your personal information.
A law, known as the Protection of Personal Information Act, 4 of 2013 (POPIA) provides that when one processes another's personal information, such collection, retention, dissemination and use of that person's personal information must be done in a lawful and transparent manner.
In order to give effect to this right, we are under a duty to provide you with a number of details pertaining to the processing of your personal information. These details are housed under the Hatch HR Processing Notice which can be accessed and viewed on the Hatch website: https://www.hatch.com/About-Us/Privacy-Statement-South-Africa, which HR Processing Notice we request you kindly download and read.
#LI-DM4