Geometric Design Specialist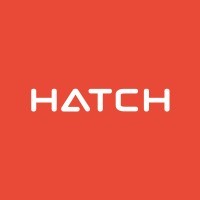 Hatch
Design
Cape Town, South Africa
Posted on Wednesday, September 27, 2023
Requisition ID: 89417
Job Category: Infrastructure
Location: Cape Town, Western Cape, South Africa

Join a company that is passionately committed to the pursuit of a better world through positive change. With more than 65 years of business and technical expertise in mining, energy, and infrastructure, our 10,000 colleagues in 150 countries tirelessly work toward bettering the industries in which we operate. With practical solutions that are safe, innovative and sustainable, we think globally while acting locally. Are you looking for an opportunity to join a diverse group of professionals who are committed to remaining exceptional? We look forward to hearing from you.
Our expertise in infrastructure includes aviation, highways and bridges, planning and advisory services, ports, rail and transit, tunnels, and water. Want to be part of the creation and construction of our cities? Then the infrastructure team is for you!
Geometric Design Specialist – Highways and Bridges BU, Cape Town
Looking to take the next step in your career? Hatch is currently seeking a highly motivated Senior Geometric Design Specialist to join our Infrastructure group in our team in Cape Town.
New infrastructure and revitalizing assets are a key part of growth for any economy. We work with our clients to imagine and build cities of the future through a constant commitment to innovation and cutting-edge technology.
Our knowledge of infrastructure includes aviation, highways and bridges, planning and advisory services, ports, rail and transit, tunnels, and water. Want to be part of the creation and construction of our cities? Then the infrastructure team is for you!
As the successful candidate, you will:
Undertake and review geometric design work of National, Provincial and Municipal Roads.

Coordinate investigational studies e.g., Topographical Surveys, Traffic Studies, Materials Investigation, Geotechnical studies, Environmental Impact Assessments, etc.

Preparation and review of CAD drawings e.g., Layout Plans, Long Sections, Cross-sections, etc.

Undertake and review stormwater drainage design.

Prepare and review technical design reports.

Prepare and review schedule of quantities using COLTO, SANS 1200 and etc;

Assist in developing project specifications and cost estimates in line with CIDB;

Assist with tender documentation and procurement.

Support during construction supervision and contract administration stages.

Actively contribute to mentoring and upskilling of junior staff.

Preparation of bid proposals for new work opportunities.

Act as a Project Leader or Project Manager for Roads and Highways projects.

Assist with any other business development initiatives within the Highways &Bridges Business Unit.

Network and nurture long-term relationship with team members and clients e.g., Western Cape Department of Infrastructure, SANRAL, City of Cape Town and others.
You bring to the role:
BSc or BEng in Civil Engineering with a minimum of 10 - 15 years' experience in the planning and design of Roads and Highways and must be registered with ECSA as a PrEng.

Highly competent in road conceptual planning and geometric design and drawing production standards for national, provincial, and municipal road projects.

Demonstrate experience in the design of freeway interchanges, major provincial roads, urban arterial roads, dual carriageways, major intersections, roundabouts, traffic engineering, and drainage.

Good understanding of relevant design methods and guidelines for Roads & Highways projects at National, Provincial and Municipal level is essential.

Must have been involved on all stages of a road project i.e., Basic Planning Studies & Reporting, Conceptual, Preliminary, Detailed Design, Preparation of Design Reports, Tender Documentation and Construction Monitoring.

Experience must include involvement in greenfield, improvement, upgrading, and maintenance road projects.

Good technical report writing skills are essential including ability to effectively communicate and liaise with clients and lead design teams.

Good interpersonal and professional communication skills with high levels of confidence, patience, and commitment.

Proficient in Civil 3D and AutoCAD software.
Why join us?
Work with great people to make a difference
Collaborate on exciting projects to develop innovative solutions

What we offer you?
Flexible work environment
Long term career development
Think globally, work locally
Don't meet every single requirement? You don't need to. At Hatch, we are building a diverse, inclusive workplace that fosters innovation. If you're interested in this role, we encourage you to apply even if your past experiences don't perfectly align with the skills we've listed.

We're committed to fostering a workforce that reflects the diversity of the communities in which we operate and serve. Hatch is an Equal Opportunity Employer that considers applicants without regard to age, race, color, national origin, citizenship, religion, creed, gender, sexual orientation, marital status, disability, or any other protected status. If you have any accommodation requirements, please let us know. We'll do our best to meet your needs in accordance with applicable local legislation.
In order to consider any application for employment, we will have to process your personal information.
A law, known as the Protection of Personal Information Act, 4 of 2013 (POPIA) provides that when one processes another's personal information, such collection, retention, dissemination and use of that person's personal information must be done in a lawful and transparent manner.
In order to give effect to this right, we are under a duty to provide you with a number of details pertaining to the processing of your personal information. These details are housed under the Hatch HR Processing Notice which can be accessed and viewed on the Hatch website: https://www.hatch.com/About-Us/Privacy-Statement-South-Africa, which HR Processing Notice we request you kindly download and read.