Materials Lab Technologist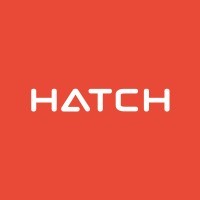 Hatch
Johannesburg, South Africa
Posted on Friday, September 22, 2023
Requisition ID: 88766
Job Category: Construction
Location: Johannesburg, Gauteng, South Africa

Join a company that is passionately committed to the pursuit of a better world through positive change. With more than 65 years of business and technical expertise in mining, energy, and infrastructure, our 10,000 colleagues in 150 countries tirelessly work toward bettering the industries in which we operate. With practical solutions that are safe, innovative and sustainable, we think globally while acting locally.
Join our Project Delivery Group (PDG), a dynamic team of professionals passionately committed to world-class project delivery across the globe. With expertise in sustainable studies, asset building and operations, and industry-leading efficiencies, our best-in-class team leverages methodologies, governance and systems that are unparalleled in the engineering space. Are you looking for an opportunity to join a diverse group of professionals who are committed to remaining exceptional? We look forward to hearing from you.
Key roles the Materials Laboratory Engineer is involved in, include the supervision of:
• Opening and developing quarries.
• Producing concrete for shotcrete, pre-cast TBM tunnel segments and cast in-situ concrete.
This position requires the following actions to be followed by the candidate:
• Full understanding and knowledge of the Specification requirements relating to concrete material testing:
o Chapter 13 - Rock Support (Shotcrete)
o Chapter 25 - Concrete Aggregate (Concrete and Aggregate)
o Chapter 26 - Precast Concrete Tunnel Lining (Concrete Segments).
• Check that all testing equipment conforms to the requirements as per the testing standards and that all calibrations are in place.
• Confirm that the contractor's material testers comply with the testing methods as per Specification.
• Lead mechanical and chemical aggregate tests.
• Lead the development of grading of concrete and shotcrete sand and aggregates.
• Participate and, together with the laboratory manager, RE and CRE, decide on the concrete and shotcrete mix designs.
• Ensure acceptance testing on all concrete materials are carried out using the approved testing methods as per Specification.
• Witness all concrete mix design development and shotcrete in-situ placing for mix design acceptance.
• Confirm that all time related testing is carried out as specified for shotcrete and concrete.
• Be present and approve concrete batch plant calibrations as well as the steam injection calibrations with each calibration. The calibrations will take place as per the Specification or whenever requested by the Engineer.
• Checking and compiling tables of concrete batch plant print out records for compliance to the parameter limits as specified.
• Ensure that the Contractor complies with all the requirements as specified with the manufacturing, transporting, placing, and curing of concrete and shotcrete.
• Ensure that the Contractor strictly complies with all the parameters related to the manufacturing and curing of concrete tunnel lining segments as per Specification.
• Inspect all precast segments for compliance at the required intervals: After casting, moving to curing racks, moving to storage yard, 28-day inspections for defects and repair methods to be applied, stacking yard at portal entrance, prior to moving into tunnel for placing. All must be inspected to be compliant to the conditions as per Specification.
• Identify damaged precast concrete segments.
• Decide on repairs of damaged concrete segments.
• Compile the Concrete Lining Segment approval document (signed off by MSKC and the Contractor) to release concrete tunnel lining segments for installation in the tunnel lining.
• Compile registers for all concrete aggregate, concrete and shotcrete (as per individual mix designs), with result graphs, analysis and evaluation.
• Supervise the Material Laboratory Technologist and Material testers.
• All material technical issues to be reported to the laboratory manager.
• Submit weekly and monthly updated materials reports to the laboratory manager.
• Arrange and chair, initially bi-weekly, and thereafter monthly materials meetings.
• Attend monthly progress meetings.
The above requirements may be adjusted to suit the Contractors production program.
Qualifications and Experience
• National Diploma or B Tech in Civil Engineering with 8-12 years' experience in pre-cast concrete operations and related materials laboratory testing.
• Should include experience in pre-cast operations relating to TBM tunnel linings.
• Professional registration with ECSA will be an added advantage
• Previous experience as a senior materials technician or laboratory manager will be beneficial
• The applicant must be computer literate and well acquainted with MS office (Excel and Word)

Why join us?
Work with great people to make a difference
Collaborate on exciting projects to develop innovative solutions

What we offer you?
Flexible work environment
Long term career development
Think globally, work locally
Don't meet every single requirement? You don't need to. At Hatch, we are building a diverse, inclusive workplace that fosters innovation. If you're interested in this role, we encourage you to apply even if your past experiences don't perfectly align with the skills we've listed.

We're committed to fostering a workforce that reflects the diversity of the communities in which we operate and serve. Hatch is an Equal Opportunity Employer that considers applicants without regard to age, race, color, national origin, citizenship, religion, creed, gender, sexual orientation, marital status, disability, or any other protected status. If you have any accommodation requirements, please let us know. We'll do our best to meet your needs in accordance with applicable local legislation.
In order to consider any application for employment, we will have to process your personal information.
A law, known as the Protection of Personal Information Act, 4 of 2013 (POPIA) provides that when one processes another's personal information, such collection, retention, dissemination and use of that person's personal information must be done in a lawful and transparent manner.
In order to give effect to this right, we are under a duty to provide you with a number of details pertaining to the processing of your personal information. These details are housed under the Hatch HR Processing Notice which can be accessed and viewed on the Hatch website: https://www.hatch.com/About-Us/Privacy-Statement-South-Africa, which HR Processing Notice we request you kindly download and read.