Graduate Railway Signalling Engineer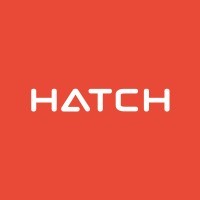 Hatch
Johannesburg, South Africa
Posted on Friday, September 22, 2023
Requisition ID: 89459
Job Category: Infrastructure
Location: Johannesburg, Gauteng, South Africa

Join a company that is passionately committed to the pursuit of a better world through positive change. With more than 65 years of business and technical expertise in mining, energy, and infrastructure, our 10,000 colleagues in 150 countries tirelessly work toward bettering the industries in which we operate. With practical solutions that are safe, innovative and sustainable, we think globally while acting locally. Are you looking for an opportunity to join a diverse group of professionals who are committed to remaining exceptional? We look forward to hearing from you.
Our expertise in infrastructure includes aviation, highways and bridges, planning and advisory services, ports, rail and transit, tunnels, and water. Want to be part of the creation and construction of our cities? Then the infrastructure team is for you!
Looking to take the next step in your career?
Hatch is currently seeking the top performing and highly motivated Electrical or Electronic Engineering final year students to join us on our 2024 Graduate Selection Journey. Who are we looking for?

Bachelor's Degree in Electrical or Electronic Engineering Graduates
or B Tech degree or M Dip Tech in Electrical or Electronic Engineering Graduates

As the successful candidate, you will:
Be encouraged to be the best version of yourself with many opportunities to pursue work on Railway Safety Systems.
Have the benefit of formal and informal mentorship from some of the leading minds and authorities in the industry.
Have the opportunity to gain project experience in South Africa and around the world.
Collaborate with different people across a multitude of cultures around our global organization.
Work in an exciting environment where you can use your Engineering degree in your choice of traditional sectors or emerging, innovative, and evolving industries.
Be part of our local Professional Development Programs.
Minimum requirements:
You must be a South African Citizen.
You must be a final year student studying towards a Bachelor's Degree in Electrical or Electronic Engineering at a recognized Tertiary Institution. Or you must have completed your studies at a recognized tertiary institution and have 12 months or less working experience.
You must have maintained an average academic achievement of 70% or above.
Be flexible to work in any province within South Africa.
Interest in railway engineering technologies and safety systems simulation and programming would be an advantage.
What is required?
Send us your CV with your latest academic record.
Let us know how we can reach you for an entry interview to our exciting graduate programme.
Successful candidates will be notified and an entry interview will be scheduled.
Upon completion of our entry interviews we will engage with the select group of successful candidates for further psychometric testing and attendance to our Graduate Selection Day later this year.
Why join us?
Work with great people to make a difference
Collaborate on exciting projects to develop innovative solutions

What we offer you?
Flexible work environment
Long term career development
Think globally, work locally
Don't meet every single requirement? You don't need to. At Hatch, we are building a diverse, inclusive workplace that fosters innovation. If you're interested in this role, we encourage you to apply even if your past experiences don't perfectly align with the skills we've listed.

We're committed to fostering a workforce that reflects the diversity of the communities in which we operate and serve. Hatch is an Equal Opportunity Employer that considers applicants without regard to age, race, color, national origin, citizenship, religion, creed, gender, sexual orientation, marital status, disability, or any other protected status. If you have any accommodation requirements, please let us know. We'll do our best to meet your needs in accordance with applicable local legislation.
In order to consider any application for employment, we will have to process your personal information.
A law, known as the Protection of Personal Information Act, 4 of 2013 (POPIA) provides that when one processes another's personal information, such collection, retention, dissemination and use of that person's personal information must be done in a lawful and transparent manner.
In order to give effect to this right, we are under a duty to provide you with a number of details pertaining to the processing of your personal information. These details are housed under the Hatch HR Processing Notice which can be accessed and viewed on the Hatch website: https://www.hatch.com/About-Us/Privacy-Statement-South-Africa, which HR Processing Notice we request you kindly download and read.
[[req_postHashtag]]