Pyrometallurgy Senior Consultant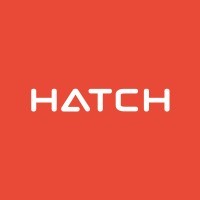 Hatch
Johannesburg, South Africa
Posted on Friday, September 22, 2023
Requisition ID: 86155
Job Category: Metals
Location: Johannesburg, Gauteng, South Africa

Join a company that is passionately committed to the pursuit of a better world through positive change. With more than 65 years of business and technical expertise in mining, energy, and infrastructure, our 10,000 colleagues in 150 countries tirelessly work toward bettering the industries in which we operate. With practical solutions that are safe, innovative and sustainable, we think globally while acting locally. Are you looking for an opportunity to join a diverse group of professionals who are committed to remaining exceptional? We look forward to hearing from you.
If it isn't grown, it's mined. Our mining and metals teams help our clients to safely and sustainably mine the minerals and metals used in our everyday lives. Want to play a part of innovating and optimizing the mining life cycle on greenfield and brownfield facilities? Apply today!
Looking to take the next step in your career? Hatch is currently seeking a highly motivated Pyrometallurgy Senior Consultant to join the Technologies team in Johannesburg.
Hatch has been serving the world's mining and metals industry with studies, design, engineering, development of innovative technologies, and project and construction management through to commissioning and operations for both greenfield and brownfield facilities.
As the mining industry faces new challenges, our focus is on innovation. Join us in helping our clients create measurable improvements to their operations throughout the entire mining lifecycle value chain. The Technologies team in Mississauga supports a range of global clients by supplying custom equipment, engineering services and/or field support.
As the successful candidate, you will:
Lead the development of Technologies projects from Concept Study to Basic Engineering
Have a fundamental understanding of metallurgy and process conditions that serve as input into pyrometallurgical equipment design features
Be involved in conduction and completion of the process engineering component of studies and detailed design for projects;
Good working knowledge of ancillary systems such as feed systems, gas handling systems, cooling water systems and post-taphole operations;
Actively participate to the development of internal continuous improvement and technology development projects;
Lead the understanding, development and implementation of process technology
Collaborate or lead commissioning of equipment and systems
Mentor, develop and collaborate with engineers of various levels
You bring to the role:
Chemical engineering, metallurgy or other relevant degree
15+ years process engineering experience in process operations and/or engineering contracting/consultancy organizations with a focus on pyrometallurgical processes (preference for base metals, precious metals, ironmaking and/or ilmenite operations)
Known as a world leader in a specific process technology or unit process or as a highly skilled generalist
Strong leadership skills and ability to act as Client liaison for key customers
Excellent communication, negotiation and interpersonal skills
Experience with working in a multidisciplinary team environment
Knowledge of global pyrometallurgical process
Why join us?
Develop innovation partnerships
Think locally, work globally
Engage with people who make a difference
What we offer you?
Flexible work environment.
Long term career development
Why join us?
Work with great people to make a difference
Collaborate on exciting projects to develop innovative solutions


What we offer you?
Flexible work environment
Long term career development
Think globally, work locally
Don't meet every single requirement? You don't need to. At Hatch, we are building a diverse, inclusive workplace that fosters innovation. If you're interested in this role, we encourage you to apply even if your past experiences don't perfectly align with the skills we've listed.

As an accredited Employer of Choice for Gender Equality (WGEA) and Equal Opportunity Employer, we are committed to fostering a workforce in each of our locations that reflects the diversity of the communities in which we operate. Within Australia, this includes supporting and encouraging a flexible workplace and a comprehensive benefit offering. If you have any special needs requirements, please discuss with us and we will do our utmost to accommodate your request.