Assistant Resident Engineer Roadworks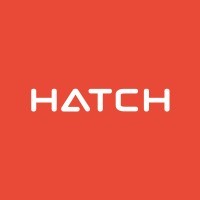 Hatch
Cape Town, South Africa
Posted on Friday, September 22, 2023
Requisition ID: 88806
Job Category: Construction
Location: Cape Town, Western Cape, South Africa

Join a company that is passionately committed to the pursuit of a better world through positive change. With more than 65 years of business and technical expertise in mining, energy, and infrastructure, our 10,000 colleagues in 150 countries tirelessly work toward bettering the industries in which we operate. With practical solutions that are safe, innovative and sustainable, we think globally while acting locally.
Join our Project Delivery Group (PDG), a dynamic team of professionals passionately committed to world-class project delivery across the globe. With expertise in sustainable studies, asset building and operations, and industry-leading efficiencies, our best-in-class team leverages methodologies, governance and systems that are unparalleled in the engineering space. Are you looking for an opportunity to join a diverse group of professionals who are committed to remaining exceptional? We look forward to hearing from you.
Position Title: Assistant Resident Engineer (ARE) – Road Earthworks and Layerworks
Requirements: Degree or Diploma in Civil Engineering, 8 – 10 years construction supervision experience on road, bridge & civil services construction projects. Either PrEng/ PrTech / PrTechni registration with ECSA will be a requirement. Knowledge and understanding of the COLTO Standard Specifications for Road and Bridge Works and the NEC 4 contract will be beneficial.

Job Description: The duties of the Assistant Resident Engineer will include the following:
1) Monitoring construction progress in line with the approved programme and reporting to the Resident Engineer (RE).
2) Implement the Engineer's quality control plan.
3) Inspect the works, monitor quality, arrange for acceptance control testing, prepare statistical reports of test results and approve/reject work.
4) Progressive measuring and certification of completed work. and update final estimates of work.
5) Monitoring, measurement and quality acceptance control of:
• Setting out of roadworks, earthworks, drainage, pavement layers including stabilization, asphalt surfacing, road marking, road signs and other ancillary works.
6) Assisting the RE with issuing of site instructions and ensuring work is carried out in according to the construction drawings.
7) Verify the contractor's daily site diary and keeping records of construction progress photographs.
8) Assist with preparation of variation orders and dayworks.
9) Assist with preparation of expenditure reports and costing and estimating of new work.
10) Assist with monitoring and reporting of Contractor's CPG commitments.
11) Attend site progress and technical meetings and all other meetings relating to the Targeted Enterprises and Targeted Labour. Assist with preparation of minutes.
12) Monitor the Contractor's compliance with the OH&S Act.
13) Assist the RE with contractual claims.
14) Compile as-built data and drawings in accordance with the WCG standard requirements.
15) Assist with preparation of the contract completion report and final inspection at the end of defects period.
16) Assist the RE with any other work as required
Why join us?
Work with great people to make a difference
Collaborate on exciting projects to develop innovative solutions


What we offer you?
Flexible work environment
Long term career development
Think globally, work locally
Don't meet every single requirement? You don't need to. At Hatch, we are building a diverse, inclusive workplace that fosters innovation. If you're interested in this role, we encourage you to apply even if your past experiences don't perfectly align with the skills we've listed.
We're committed to fostering a workforce that reflects the diversity of the communities in which we operate and serve. Hatch is an Equal Opportunity Employer that considers applicants without regard to age, race, color, national origin, citizenship, religion, creed, gender, sexual orientation, marital status, disability, veteran, or any other protected status. If you have any accommodation requirements, please let us know. We'll do our best to meet your needs in accordance with applicable local legislation.