IT Services Manager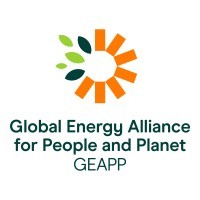 Global Energy Alliance for People and Planet
IT
Nairobi, Kenya
Posted on Friday, November 17, 2023
About the Global Energy Alliance for People and Planet
The Global Energy Alliance for People and Planet (GEAPP) brings together philanthropy, including the IKEA Foundation, The Rockefeller Foundation, and the Bezos Earth Fund, governments, technology, policy and development partners, and the private sector to tackle the twin challenges of energy access and transition in emerging and developing countries. By 2030, we aim to expand clean energy access to one billion people, enable 150 million new jobs, and reduce 4 gigatons of future carbon emissions. We believe clean energy is development: without it, every other form of progress is undermined, so we're building a movement to unlock a new era of inclusive green economic growth that accelerates universal energy access while enabling the global community to meet critical climate goals during the next decade.
About the role
As the IT Services Manager you will focus primarily on IT Operations working with our managed service provider, IT department and end users to provide the best IT services to the organization. This role will also have opportunities to grow as the organization looks to adapt new tools and ways of working. Technology is the backbone of any modern organization, so you'll play a key part in enabling the future of the organization and the development of clean energy solutions globally.
This is the perfect opportunity if you love technology and enjoy finding ways to make our operations more streamlined and efficient.
Accountabilities
Assure an excellent level of service from our helpdesk managed service provider (msp)- actively monitor tickets, drive metrics like response time, time to resolution, reopened tickets, etc. and assure that all items are followed through to resolution.
Use our internal tools to automate and operationalize key business processes such as account creation, inventory management, vendor management, etc.
Provide support for global onboarding and offboarding of staff, assuring that staff have the right hardware, proper configuration and software, and the appropriate training that they need to be successful.
Provide escalation support on user issues, spotting trends and proactively managing the IT environment.
Research, test and recommend hardware to be used globally as a part of our workstation and laptop deployment, maintain a global IT asset register.
Responsible for our Disaster Recovery plan and approach including regular testing and documentation, assure compliance for IT audits.
See projects through; from the creation of requirements to implementation, user acceptance testing, rollout, training and support.
Serve as an escalation for any cybersecurity events, directing the helpdesk and engineers through incident response steps and procedures, assist in preparing any necessary communications to the organization.
Assist in managing our IT Operations roadmap in conjunction with the Global IT Director and IT Systems Steering Committee.
Serve in an escalation role as an administrator and subject matter expert for our standard IT tools – 0365, Zoom, Slack.
Facilitate change management through communication, training and the creation of documentation for key IT systems.
Assist with IT Budget, managing contracts, renewals and invoices.
Other duties as assigned.
Knowledge, skills and experience
Experience as a system admin in tools like – 0365, Zoom, Slack, Box, SharePoint, etc.
7+ years' experience working in an Information Technology role
Technical Project Management
Non-profit and previous experience working with distributed teams preferred.
Familiarity with Data Protection practices a plus.
Agile experience and certifications a plus
Behavioural competencies
Attention to detail, you understand that the small things matter and that a task is only done when done correctly.
A true systems and hardware expert, you like digging into new tools, learning them and applying those learnings to enable others to work better and faster.
Proactive and committed, you're a hands-on person who's not afraid of doing the job by yourself.
Anticipates and balances the needs of multiple stakeholders.
Makes sense of complex, and sometimes contradictory information to effectively solve problems.
Recognizes the value of different perspectives and commits to inclusion, equity, and diversity in every aspect of work.
A self–starter who takes initiative to identify areas of improvement and uses an energetic, pragmatic, and creative approach to optimize practice; embodying 'Start – Up Philosophy.'
Ownership, when presented with an issue you own it to completion even if the task may not be aligned to your core job responsibilities.
Responsive, you follow up when reached out to and clearly communicate to stakeholders.
Key relationships
Enablement Team: a key member of the enablement function building relationships across Operations, HR, Finance and Grants Management.
Managed Service Provider: work closely with our 3rd party IT consultants to provide the best level of service for our staff.
Local Office: maintain a strong working relationship with everyone in the local office, serving as the local IT point of contact that escalates to the IT Director and our MSP.