Mechanical Designer/Draughtsman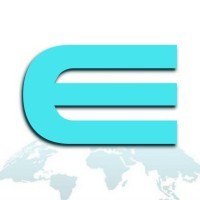 Freedom Won
Design
Johannesburg, South Africa
Posted on Saturday, November 18, 2023
Mechanical designer will be responsible to design new products and update/improve existing. These designs will be completed in 3D and then used to create BOMs and manufacturing drawings. The designer will also be responsible for prototyping new products and improvements.
Key Responsibilities:
Design plans using computer-aided design (CAD) software.
Convert 2D CAD files into 3D models.
Prototyping of new concepts and ongoing improvements.
Project management of prototypes from design to assembly.
Highlight all mechanical and technical risks to the engineering manager.
Updating and maintaining the mechanical drawing register.
Liaise with suppliers on components and deadlines.
Work closely with operations, manufacturing, and production engineers to ensure products are designed for successful manufacture.
Provide support to engineering team as needed by creating technical drawings and digital models within deadlines and utilizing multiple methods to ensure deliverables include all relevant design details.
Annotate and verify all numerical designations and specifications in technical drawings and schematics, using both CAD programs and manual calculations when necessary.
Coordinate directly with engineers and project managers to understand project requirements, verify design details and recommend modifications as needed according to company standards and best practices.
Create bills of materials from 3D, for production purposes.
Ensure design files and information are kept up to date and stored in accordance with departmental procedures.
Essential Requirements:
Grade 12/ Matric
Diploma or Degree in Mechanical Design/ Draughting.
Minimum of 5 years work experience with CAD software ideally in a production/product environment.
Read and Interpret blueprint and technical drawing.
Excellent at verbal articulation and writing skills.
Sheet metal draughting design.
Proficient with AutoCAD Civil 3D and CADworx.
Able to work within strict deadlines.
Beneficial Requirements:
SolidWorks
Adaptability
Ability to work well under pressure.
Detail orientated.
Closing Date: 27 November 2023