HR Business Partner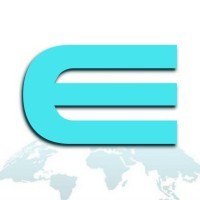 Freedom Won
People & HR
Johannesburg, South Africa
Posted on Thursday, August 3, 2023
The is responsible for completing administrative duties within the Production environment and to keep up with the continued growth and expansion of our company. To assist Management with recruitment, organise and manage new employee orientation and maintain relevant training records and ensure compliance with Labour Laws and company policies. Additionally, they provide information and answer employees questions as needed.
To provide support in the areas of employment relations, performance management, recruitment and retention and employee engagement. This position supports our manufacturing employees.
Reporting to the Head of Manufacturing
Key Responsibilities:
Provides daily business HR Partnership and guidance for the manufacturing team, recognized as site leader for application of HR Policies, practices and programs.
Provides HR Consultation regarding employee relations opportunities, assists with coaching, counselling, and advising leaders on general responses when needed.
Supports employee engagement and community functions while prompting positive employee relations and culture.
Assists the manufacturing leadership through purposeful coaching, mentoring, and training to enhance the employee management process while ensuring effective and timely execution of the employee performance review process.
Works closely with management to determine training needs and ensures proper orientation and training programs are completed in a timely manner.
Ensuring proper training records of on-the-Job training is maintained in both physical and digital formats.
Understands company policies, practices, and benefits to respond to general enquiries.
Ensures consistent enforcement of company policies and procedures.
Assists in the identification and development of high potential employees.
Conducts interviews to assist supervisors and managers in the candidate selection process.
Provides training and communication to employees on HR programs, benefits, and processes.
Handles employee complaints advises on problems and recommends disciplinary action in line with company processes.
Counsels employees regarding duties, career development, benefits, and other employment related issues.
Conducts exit interviews and processes required termination paperwork.
Participates on various business or human resource teams as needed by department or company.
Generate and submit reports on overall HR activities.
Essential Requirements:
Grade 12/Matric.
Minimum of 5 years experience in a similar environment
Good understanding of HR / IR legislation.
Production industry exposure
Ability to solve problems quickly and efficiently.
Previous supervisory experience of working with staff within a production / manufacturing environment.
Ability to work well at all levels of the organization.
Beneficial Requirements:
Professional with excellent work standard and ethics.
Ability to function under pressure, multitask, prioritize and to solve problems.
Excellent time management and organization skills
Ability to take initiative.
Excellent communication skills on all levels; fully conversant in English.
Must be a team player.
Ability to handle pressure.
Can communicate within the team and contribute to the overall success of the team.