Institutional Learning Advisor (USAID Zambia) MEL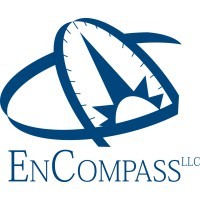 EnCompass
Posted on Saturday, November 18, 2023
Position Description
EnCompass seeks Institutional Learning Advisor candidates for a five-year United States Agency for International Development (USAID) Zambia. The monitoring, evaluation, and learning (MEL) Platform will provide USAID/Zambia with strategic and technical support to improve performance management and advance Mission learning. The Platform will provide technical, administrative, and programmatic support services to USAID/Zambia in the development, implementation, and evaluation of strategies and programs related to the Mission's priorities.
The position will be full-time and based in Lusaka, Zambia, with travel throughout the country. Zambian citizens are encouraged to apply.
Position Duties and Responsibilities
Essential functions:
Provide, supervise and manage MEL services, including effective implementation of the MEL Platform and Learning Hub
Lead efforts to support institutionalization of learning, foster collaboration, and facilitate adaptive management for the Mission.
Ensure the Mission is supported to continually enhance its strategies and programs based on evidence, feedback, and a culture of learning
Ensure that USAID/Zambia's development programs continually evolve and adapt to achieve greater impact and sustainability
Management consulting support including but not limited to strategic planning, change management, and process improvement.
Support selection of innovative approaches for implementation and learning in activities, including in CLA, problem-driven iterative adaptation, continuous quality improvement, action learning, appreciative inquiry, etc.
Contribute to cross-consortium learning as needed
Employ strong CLA practices throughout the work
Position Requirements
Qualifications
Academic Qualifications
Master's degree and 10 years' experience in international development, organizational development, or a related discipline
Experience and Skills
10 years of experience in institutional learning, adaptive management, and collaboration within international development organizations, with a track record of driving positive change
Demonstrated experience leading adaptive management, performance management, and/or M&E
Strong familiarity with USAID's CLA practices; familiarity with USAID's Evaluation Policy preferred
Understanding of knowledge management as it relates to USAID programs an asset
Prior experience in Zambia and/or the region required
Strong communication, supervision, and management skills required
Fluency in written and spoken English is preferred
Citizens of Zambia are strongly encouraged to apply
How to Apply
Please submit CV and cover letter and complete the application
EnCompass LLC is a progressive Equal Opportunity Employer. We promote, celebrate, and support a diverse and inclusive organizational culture and workforce. We are committed to providing all of our employees with an environment free from discrimination and harassment, where all are treated with dignity and respect. We do not tolerate, and explicitly prohibit, discrimination or harassment of any kind, at any time, in all aspects of employment. This includes recruitment, hiring, promotions, disciplinary measures, terminations, compensation, benefits, social and recreational programs, and training. EnCompass also does not tolerate retaliation against individuals who report discrimination or harassment. Our continuing commitment to the principle of Equal Opportunity Employment for all means all employment decisions are based only on the job requirements, the candidate's qualifications, and the needs of EnCompass as a business—not on race, color, ethnicity, national origin, religion, belief, sex (including pregnancy and related medical conditions), gender identity or expression, sexual orientation, age, disability status, veteran status, genetic information, HIV status, family/marital/parental status, or any other status protected by the laws and regulations in the jurisdictions where we work.
For US based positions: The employer will make reasonable accommodations in compliance with the Americans with Disabilities Act of 1990.
The above statements are intended to describe the general nature and level of work being performed by individuals assigned to this position. They are not intended to be an exhaustive list of all duties, responsibilities, and skills required of personnel so classified.
The incumbent must be able to work in a fast-paced environment with demonstrated ability to juggle and prioritize multiple, competing tasks and demands and to seek supervisory assistance as appropriate.