General Call – Gender and Social Inclusion Consultants, (El Salvador MEL Activity)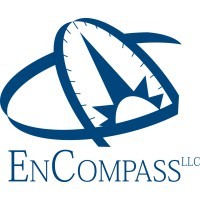 EnCompass
Posted on Wednesday, November 8, 2023
Position Description
EnCompass LLC is seeking Gender and Social Inclusion Specialists (consultants) based in El Salvador to support The USAID Monitoring, Evaluation, and Learning (MEL) activity and advise on a number of activities, including evaluation, research, and assessments, gender community of practice, design and delivery of gender and social inclusion trainings, and direct technical assistance in this area. Encompass is building a pool of qualified consultants to engage as opportunities become available. Only qualified candidates will be contacted.
The Monitoring, Evaluation, and Learning (MEL) activity is a five-year USAID-funded activity implemented by EnCompass LLC that will provide monitoring, evaluation, learning, and knowledge management support services to USAID operating units (OUs) in the Central America region, including USAID/El Salvador; the USAID/Central America and Mexico (CAM) regional Mission; regional bilateral Missions in Guatemala, Nicaragua, Honduras, and Mexico; and USAID/Washington-based bureaus and offices operating in Central America.
Position Duties and Responsibilities
Essential functions:
Consultants may do one or more of the following:
Provide subject matter expertise and advice throughout the evaluation/assessment/ research/gender community of practice including in the development of design, data collection instruments, field work plan and protocols, data analysis and final report.
Conduct or support during data collection activities.
Review, and analyze secondary documents related with the project, evaluation/ assessment/research or gender community of practice.
Position Requirements
Qualifications
Academic Qualifications
Master's degree in social or development areas. Ph.D. or doctorate degree or professional with Doctoral candidacy is a plus
Education: Formal training in gender studies, feminism and related areas is required
Experience and Skills:
Language: Proficiency in Spanish and English, both spoken and written
Contextual knowledge: Knowledge and understanding of Central America's economic, social, cultural, and political context and its development environment
At least five years of experience working in gender and social inclusion areas (i.e. GBV, queer theories, gender equality, etc.)
Experience working in any of the following countries: El Salvador, Honduras, Guatemala, Nicaragua, and Mexico, or experience in the broader Latin America region
Ability to conceptualize and write clearly and concisely
Skills:

Proficiency in the use of MS Office Suite
Excellent written and proofreading skills
Ability to conceptualize and write clearly and concisely

Experience of the application of methodologies for social science research is preferred
Knowledge in the application of methodologies for social science research is preferred
Familiarity with USAID's objectives, approaches, and operations, particularly as they relate to USAID Gender Analysis/Strategy and USAID/El Salvador Gender and Inclusive Development Analysis is a plus
How to Apply
Please send your CV to elsalvador.adquisicion@encompassworld.com with the subject line "GESI Consultants".
Make sure your CV stands out clearly:
- Your background and experience in the areas of gender and social inclusion.
- The organizations for which you have conducted evaluations, research or consultancies, or supported collaborative, learning and adaptation activities
- Your level of English and Spanish
- Experience with USAID-funded activities
- Your familiarity with USAID's gender and social inclusion policy
Applications will be reviewed on a rolling basis and the position will remain open until filled.
EnCompass LLC is a progressive Equal Opportunity Employer. We promote, celebrate, and support a diverse and inclusive organizational culture and workforce. We are committed to providing all of our employees with an environment free from discrimination and harassment, where all are treated with dignity and respect. We do not tolerate, and explicitly prohibit, discrimination or harassment of any kind, at any time, in all aspects of employment. This includes recruitment, hiring, promotions, disciplinary measures, terminations, compensation, benefits, social and recreational programs, and training. EnCompass also does not tolerate retaliation against individuals who report discrimination or harassment. Our continuing commitment to the principle of Equal Opportunity Employment for all means all employment decisions are based only on the job requirements, the candidate's qualifications, and the needs of EnCompass as a business—not on race, color, ethnicity, national origin, religion, belief, sex (including pregnancy and related medical conditions), gender identity or expression, sexual orientation, age, disability status, veteran status, genetic information, HIV status, family/marital/parental status, or any other status protected by the laws and regulations in the jurisdictions where we work.
EEO is the Law & EEO is the Law Supplement, Pay Transparency Nondiscrimination Provision
____________________________________SPANISH__________________________________
Convocatoria abierta para presentar CV de

consultora/es locales en Género e inclusión social
Descripción del Puesto
EnCompass LLC está buscando consultores/as especialistas en género e inclusión social de El Salvador para apoyar y asesorar una serie de actividades que se van a realizar en un proyecto de USAID que incluyen evaluación/investigación/asesorías, apoyos a la comunidad de práctica de género, así como diseño y formación en género e inclusión social, y cualquier asistencia técnica directa en este ámbito. Encompass LLC busca tener una base de datos de CVs de Consultores/as locales para crear un grupo de consultores que serán llamados a medida que surjan las oportunidades. Solo los candidato/as que cumplan los requisitos serán contactado/as.
La actividad de monitoreo, evaluación y aprendizaje (MEL por sus siglas en inglés) es una actividad que tiene una duración de cinco años. Es financiada por la Agencia de los Estados Unidos para el Desarrollo Internacional (USAID por sus siglas en inglés) y ejecutada por EnCompass LLC. Dicha actividad brindará servicios de monitoreo, evaluación, aprendizaje y gestión del conocimiento a las unidades operativas (UO) de USAID en la región Centroamericana, incluyendo: USAID/El Salvador; la misión regional de USAID en Centroamérica y México (CAM); las misiones regionales bilaterales en Guatemala, Nicaragua, Honduras, y México; y las oficinas de USAID/Washington que tienen operaciones en Centroamérica.
Funciones y responsabilidades
La/os consultor/aes pueden realizar una o varias de las siguientes tareas:
Aportar conocimientos especializados a lo largo del proceso de evaluación/

Investigación/asesoramiento o comunidad de práctica de género incluido el desarrollo del diseño, los instrumentos de recopilación de datos, el plan de trabajo de campo y los protocolos, el análisis de datos y el informe final

Dirigir o apoyar las actividades de recopilación de datos desde una perspectiva de género

Revisar y analizar documentos secundarios relacionados con el proyecto, la evaluación

/valoración/investigación o la comunidad de práctica de género
Requisitos del puesto
Calificaciones académicas:
Máster en áreas sociales o de desarrollo. Se valorar

á

Doctorado o profesional con candidatura a Doctorado

Formación: Se requiere formación formal en estudios de género, feminismo y eas relacionadas
Experiencia y habilidades:
Idiomas: Dominio del español e inglés, tanto hablado como escrito

Conocimiento del contexto: Conocimiento y comprensión del contexto econóármico, social, cultural y político de Centroamérica y su entorno de desarrollo

Al menos cinco años de experiencia de trabajo en áreas de género e inclusión social (por ej. violencia de género, teorías queer, equidad de género, etc.)

Se prefiere la experiencia en la aplicación de metodologías para la investigación en ciencias sociales

Experiencia de trabajo en alguno de los siguientes países: El Salvador, Honduras, Guatemala, Nicaragua y México, o experiencia en la región de América Latina en general

Capacidad para conceptualizar y escribir de forma clara y concisa

Habilidades:

Competencia en el uso de MS Office Suite

Y

Capacidad para conceptualizar y escribir de forma clara y concisa

???????

Se valorará conocimiento en la aplicación de metodologías para la investigación en ciencias sociales es preferible

Se tendrá en cuenta aquellos profesionales con familiaridad con los objetivos, enfoques y operaciones de USAID, particularmente en lo relacionado con el Análisis/Estrategia de Género de USAID y el Análisis de Género y Desarrollo Inclusivo de USAID/El Salvador
Como presentar la solicitud
Envíe su CV a elsalvador.adquisicion@encompassworld.com con el asunto/subject "GESI Consultants". Las solicitudes se examinarán de forma continua y el puesto permanecerá vacante hasta que se cubra.
Asegúrese de que su CV destaca claramente:
Su formación y experiencia en las áreas de género e inclusión social

Las organizaciones para las que ha realizado evaluaciones, investigaciones o asesorías, o apoyo en actividades de colaboración, aprendizaje y adaptación

Su nivel de inglés y español

Experiencia con actividades financiadas por USAID

Su familiaridad con la política de género e inclusión social de USAID
El empleador realizará ajustes razonables de conformidad con la Ley de Estadounidenses con Discapacidades de 1990.
Los enunciados anteriores tienen por objeto describir la naturaleza general y el nivel del trabajo realizado por las personas asignadas a este puesto. No pretenden ser una lista exhaustiva de todos los deberes, responsabilidades y habilidades requeridas del personal así clasificado.
La persona seleccionada debe ser capaz de trabajar en con rapidez, y mostrar capacidad de adaptación y priorizar entre múltiples tareas y demandas que compiten entre sí, así como para solicitar supervisión y orientación cuando proceda.