Manager, Country Analytics, Clean Cooking Alliance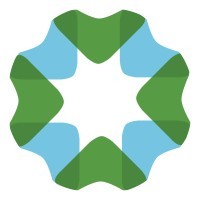 Clean Cooking Alliance
Data Science
Posted on Thursday, November 9, 2023
Manager, Country Analytics, Clean Cooking Alliance
Submission Deadline: December 8, 2023
Please submit CV and Cover Letter to investment@cleancooking.org with the subject line "Manager, Country Analytics."
Position Overview
The Clean Cooking Alliance, hosted by the United Nations Foundation, works with a global network of partners to build an inclusive industry that makes clean cooking accessible to the 2.4 billion people who live each day without it. Established in 2010, CCA is driving consumer demand, mobilizing investment to build a pipeline of scalable businesses, and fostering an enabling environment that allows the sector to thrive. Clean cooking transforms lives by improving health, protecting the climate and the environment, empowering women, and helping families save time and money.
CCA seeks to make high-impact clean cooking solutions desirable, affordable, and accessible for consumers and viable for businesses to provide sustainably at scale. It supports companies that design, manufacture, distribute, and retail biomass, ethanol, biogas, electric, and LPG-based clean cooking solutions in addition to more efficient wood and charcoal cookstoves. It also supports technology innovation with the aim to commercialize new technologies such as highly energy-efficient electric cookers for off-grid/mini-grid communities.
The Market Strengthening team's mission is to foster the development of a pipeline of sustainable, scalable, and investable clean cooking businesses that can attract capital to scale and replicate, accelerating the transition to cleaner cooking technologies that meet consumers' needs. The three areas of interventions of the Market Strengthening team include the Venture Catalyst, the Market Catalyst, and the Demand Catalyst. The Venture Catalyst focuses on improving the pipeline of investment-ready businesses through business-level interventions; the Market Catalyst focuses on improving the enabling environment that helps such businesses succeed through market-level interventions; and the Demand Catalyst focuses on understanding consumers and driving demand through interventions targeted at consumers. Gender is a core and cross-cutting theme of the three Catalysts.
CCA is currently establishing a Clean Cooking Delivery Units Network with an inaugural cohort of Delivery Units (DUs) across sub-Saharan Africa. These DUs will consist of small, high-performing teams embedded in government with the sole mandate of setting and achieving ambitious clean cooking targets. To support DUs, CCA will provide a suite of network services, including: technical assistance to national governments to build their capacity to set ambitious clean cooking targets and adopt national strategies; resource mobilization support to help national governments secure large-scale funding and finance to fund their ambitious transitions; catalytic funding for ambitious special projects to accelerate clean cooking transitions; leadership training and professional development for DU staff to attract and empower the next generation of local leaders that will own and champion this agenda; and a peer-to-peer action network to accelerate knowledge transfer across countries and curate stronger connectivity for action.
The Manager, Country Analytics, as a Lead Consultant, will join the Market Strengthening team to contribute to the strategy, design, and implementation of market plans and interventions that support country ecosystems to make significant progress toward universal access to clean cooking. This role in particular will focus on developing country-level insights that can be leveraged for cooking sector market reports, the design of cooking sector interventions, and clean cooking national strategy development. The Manager, Country Analytics will be expected to work heavily through partnerships in an effort to leverage other institutions and efforts and scale the reach and depth of CCA's work. Partners might include country level clean cooking associations, trade, manufacturing and other industry bodies, civil society organizations, enterprises, advocacy organizations, public sector bodies, and international organizations.
The Manager, Country Analytics will also work closely with the Strategy and Development team, the Evidence and Impact team as well as with the Chief of Staff and the Global Partnership team on strategic cross-cutting CCA country-related initiatives relevant to the work of the Market Strengthening team, such as the Delivery Units Network and the Clean Cooking and Climate Consortium.
This is a new sub-team within the Market Strengthening team, so the right candidate will play a significant role in the design and implementation of the team vision and strategy. This position has working hours that align with Sub-Saharan Africa and the ideal candidate would be located in Sub-Saharan Africa, and will be hired as a Lead Consultant through a contract with the United Nations Foundation.
Essential Functions
Analytics and thought leadership

Working closely with the team Director to design and implement CCA's national market transitions strategies, including country level action plans for internal guidance and collaboration.
Monitoring national clean cooking policy developments, government action and market system initiatives.
Translating evidence into policy insights and recommendations through various means.
Producing evidence summaries, policy briefs, blog posts, and other communications materials to share findings.
Designing and facilitating workshops with key stakeholders for the purpose of multi-stakeholder coordination, multi-stakeholder problem-solving, and co-creation.
Helping to shape CCA's learning agenda around national policies and market system development
Contributing to the Market Strengthening team's analytical work on the economics of subsidies, including of results based finance, carbon finance and consumer behavior change.

Country-level interventions

Working in collaboration with the team Director to assess gaps and needs for interventions that support dynamic clean cooking markets, with a particular focus on Kenya, Ghana, Sierra Leone and Rwanda as priority markets.
Developing country market reports that can provide market insights for a cross-section of clean cooking stakeholders
Supporting the design of clean cooking national strategies and their implementation
Developing partnerships for engaging with national stakeholders around clean cooking, including attending key national coordinating events.
Providing Delivery Units Network services to Delivery Units that have been established.

Multi-country Sub-Saharan Africa interventions

Working in collaboration with the team Director to design and implement multi-country initiatives to drive policy reform and market development, including identifying, scoping, and designing new initiatives for the Market Strengthening team and for cross-cutting CCA areas.
Developing public resources for clean cooking market development for policymakers, such as analytical reports, tools, platforms, databases, knowledge briefs and networks.
Selection Criteria
Bachelors degree required, Master degree preferred, in an area related to economics, energy access, climate change, international development or public policy.
At least 5 years of experience in market development and/or private sector development in Sub-Saharan Africa required, with a strong preference for at least 2 of those years to be in management consulting.
A track record of delivering high quality analytical and advisory products for public and non-profit sector clients.
Ability to translate technical reports and academic papers into concise policy implications and guidance.
Experience interfacing with mid- and high-level government officials, particularly in areas of market development.
Experience working on policy development, energy policy, clean cooking, market development, and/or private sector development in emerging markets preferred.
Demonstrated project management skills, including managing teams and budgets on a tight timeline.
Solutions-oriented and able to manage and advance multiple tasks and responsibilities in a dynamic, fast-paced environment.
Problem-solver with a proactive, no-task-is-too-small nature who takes initiative.
Excellent communicator, able to synthesize and convey complex information clearly in written and oral form, in particular development of visual assets to present findings.
Ability to work in French is preferred.
Note, a case study assessment is part of the interview process.