Senior Manager, Climate & Energy Modeling, Clean Cooking Alliance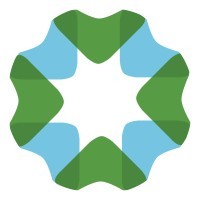 Clean Cooking Alliance
France · Remote
Posted on Wednesday, September 13, 2023
Senior Manager, Climate & Energy Modeling, Clean Cooking Alliance
Position Overview
The Clean Cooking Alliance (CCA) works with a global network of partners to build a dynamic industry that makes clean cooking accessible to families around the world. Established in 2010, CCA supports the development, sale, distribution, and consistent use of clean cooking solutions that transform lives by improving health, protecting the climate and environment, and helping families save time and money. In alignment with the Sustainable Development Goals, CCA is working to achieve universal access to clean cooking by 2030.
The Senior Manager, Climate & Energy Modeling reports directly to the Chief Science & Learning Officer (CSLO) and is an integral member of the Evidence & Impact team. The Senior Manager, Climate & Energy Modeling leads and provides day-to-day support on CCA's climate and energy modeling activities including modeling CCA program-related impacts and scenario modeling.
The Senior Manager, Climate & Energy Modeling will also support a range of CCA's partnerships and programs, including with the International Energy Agency (IEA) and the Climate and Clean Cooking Consortium (4C).
The Senior Manager, Climate & Energy Modeling will also assist CCA's participation in the Climate and Clean Cooking Consortium (4C) at 0.5 FTE, supporting LMIC governments to achieve climate goals through clean cooking action by way of Nationally Determined Contributions and/or Article 6 activities; helping donor/buyer countries ensure their investments reflect real world emissions reductions; working with standards bodies to improve carbon methodologies; and advising rating agencies on how to better evaluate clean cooking carbon project benefits.
This position is a 12-month secondment to the International Energy Agency.
This position is based in Paris, France during the duration of the 12-month secondment, with flexibility for remote work after that period.
Essential Functions
Contribute to IEA's work on clean cooking access short-term and long-term analysis
Maintain IEA's clean cooking energy access database.
Contribute to developing, maintaining and improving IEA's analytical tools, on clean cooking energy access, including as an input to the large-scale World Energy Model.
Develop and undertake projects of applied economic analysis related to clean cooking energy access for the World Energy Outlook and other outputs.
Carry out analysis and contribute to reports on energy policy issues, including drafting sections of the World Energy Outlook, preparing papers on analysis of reaching energy access and related topics as impacts on environment, GHG emissions, investments, technologies etc.
Carry out research on clean cooking access technology cost data and maintain communication with industry to develop a better understanding of financing and challenges of access projects.
Promote the work of the IEA on clean cooking energy access externally to a wide range of audiences through developing communication material, organizing and participating in workshops, making presentations, and holding bi-lateral meetings.
Work with 4C members to develop tools for country governments to estimate their own climate impacts from clean cooking programs so that they can track and report on their climate impacts from clean cooking
Model CCA program-related climate and environmental impacts using data collected from various surveys
Update and / or develop a new CCA impact calculator, an in-house tool used to estimate CCA program-related impacts
Develop PowerPoint presentations, which effectively communicate impact data including data trends, projections, and other important information
Work with 4C, UNFCCC, and other partners to develop a new, modular cookstove carbon methodology to be utilized for Article 6.2 and potentially Article 6.4 and the voluntary carbon market
Work with 4C to develop a guide for rating agencies on how to properly rate clean cooking carbon offset projects
Work with other team members to support the Senior Director of Climate Science and Standards on any other 4C-related activities, as needed
Leadership, strategy & perspective across CCA and with stakeholders:
Represent CCA on 12-month secondment to the International Energy Agency, contributing to IEA's analytical and advocacy work on clean cooking energy access
Manage the overall development, strategic planning, implementation, and management of CCA's climate science and 4C efforts
Supervise other staff, including providing technical oversight, strategic and organizational advice, and supporting professional development
Regularly represent CCA in various international fora, as well as virtually, covering technical and broader CCA areas
Develop and maintain close working relationships with air pollution, environment and climate stakeholders in the energy space
Support the CSLO in providing a leading role in collaboration efforts as they relate to scientific and technical organizations and key partners, including efforts to increase key public health, environmental health, air pollution, and environment/climate partners' investment and engagement in the sector
Support the CSLO in coordinating regular dissemination of research results and sector progress via multiple channels and media, including development and update of content for reports, webinars, presentations, blogs, and websites
Perform other duties and/or tasks as assigned by the CSLO
Other:
Maintain working knowledge of the UNF agreement process (for both contracts and grants), and when to utilize the proper templates accordingly. (As applicable to the role)
Draft and review agreements and maintain an understanding of all agreement terms and applicable flow-downs, consulting with UNF's finance/contracts team as needed. (As applicable to the role)
Attend training sessions provided by UNF's contracts team to maintain and keep up to date with UNF's current policies and procedures. (As applicable to the role)
Maintain a strong knowledge of UNF's Salesforce database to be able to process and track agreements, extract information, and prepare reports. (As applicable to the role)
Other duties as assigned
Selection Criteria
Bachelor's degree required; Advanced university degree(s) in a relevant discipline preferred. (e.g., Energy engineering, relevant applied sciences, statistics, data science, economics, mathematics, computer science, information technology, physics, environmental studies.)
At least 8 years of experience in applied economic analysis, preferably in the energy context
Fluency in English and French required
Demonstrated quantitative background and experience in the construction and use of models and other analytical tools
Demonstrated experience in developing economies energy contexts (especially Africa)
Knowledge of GIS would be considered an advantagExcellent level of computer literacy, including the use of large-scale computer databases
For this role, the following competencies would be particularly important: analytical thinking, quantitative analytical skills, teamwork, achievement focus, drafting skills, diplomatic sensitivity, organizational knowledge
Highly ethical with integrity and resilience; leads by example
Openness, humility, and a collaborative style
Strategic thinker with a curious, innovative mindset and proactive personality
Clear commitment to diversity, equity, and inclusion, with a demonstrated ability to work inclusively, promote greater voice, and enhance diversity and equity within CCA and with stakeholders
Collaborative approach, modeling this behavior by being part of a cohesive team and using it to bring the best out of people
Effective relationship builder: ability to build trust and forge consensus within and outside the organization
Clear, transparent, and timely decision maker
Ability to leverage current, and develop new, networks to build relationships and amplify access and impact
Effective and active in stakeholder engagement and external representation
Ability to translate and communicate complex topics in a variety of forums, tailoring communications to effectively fit and influence the targeted audience. Communicates to learn, build trust, and strengthen collaboration
Ability to influence on a global and virtual stage, demonstrating courage, an approachable style, and inspiring confidence
Ability to bridge cultural boundaries and norms to overcome barriers and improve outcomes.
Ability to work collaboratively with key leaders, partners, contractors, and stakeholders
Ability to think creatively and forecast change
Flexible and adaptable with willingness to support other parts of the organization as needed
Demonstrated experience in complex project development, management, and execution.
Ability to drive multiple aspects of initiatives and projects from inception to implementation within a limited time frame
Strong analytical and problem-solving skills
Benefits & Compensation
For full-time, benefit eligible employees, UNF offers an excellent range of benefits, including:
a choice between two health plans through UnitedHealthcare (PPO or HDHP with HSA)
dental insurance
vision insurance
flexible spending accounts
403b retirement savings plan with a generous matching contribution
group term and supplemental life insurance
short-term disability
long-term disability
health club discounts
commuter subsidy
back-up care
employee assistance program
Additionally, all benefit eligible employees have 12 paid holidays, 20 vacation days, 10 sick days, 3 personal days, and 8 weeks of family leave care.
To learn more and apply, click here.