Director, Business Development, Clean Cooking Alliance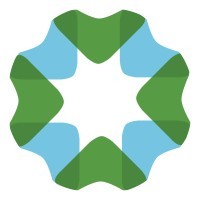 Clean Cooking Alliance
Sales & Business Development
Washington, DC, USA · Remote
Posted on Wednesday, September 13, 2023
Director, Business Development, Clean Cooking Alliance
Position Overview
The Clean Cooking Alliance (CCA) works with a global network of partners to build an inclusive industry that makes clean cooking accessible to the 2.4 billion people who live each day without it. Established in 2010, the CCA is driving consumer demand, mobilizing investment to build a pipeline of scalable businesses, and fostering an enabling environment that allows the ecosystem to thrive. Clean cooking transforms lives by improving health, protecting the climate and environment, empowering women, and helping consumers save time and money. In alignment with the Sustainable Development Goals and Net Zero Agenda, CCA is working to achieve universal access to clean cooking by 2030.
CCA seeks a Business Development professional with strong insight into the trends and opportunities of the international development funding landscape, deep funder networks in the international development sphere, and strong technical writing skills to help CCA maximize its ability to secure funding through responsive, high-quality proposals. The candidate should have a strong understanding of and ability to quickly comprehend and design a variety of clean cooking programs and projects in collaboration with CCA teams, including highly technical projects. The candidate should possess touchpoints with major funder organizations and a deep understanding of their funding strategies, priorities, and processes. The candidate should bring knowledge of larger trends within the funding landscape to help CCA identify high potential funding opportunities, position itself as a high-impact organization within the development sector, and engage with funders in an optimal manner. The candidate is a compelling writer with a talent for successfully translating technical concepts into clear and inspiring narratives that resonate with funders. The candidate is a leader driven by a passion for international development and the opportunity to contribute to systems-level change and would be excited to work at the cross section of clean energy transitions, climate change, women's empowerment, and private sector development to elevate one of the most under-invested development challenges in the world.
The Director, Business Development, will join the Strategy and Development team to lead on technical proposal writing and support fundraising efforts for CCA. The Strategy and Development team is responsible for continued stewardship of the Clean Cooking Systems Strategy, including supporting fundraising and implementation of the Strategy Initiatives, developing and integrating CCA's organizational strategy, providing advisory support to CCA leadership, program teams and partners, and leading special projects.
This role is based in Washington, DC or U.S. remote.
Essential Functions
Maintain relationships with key funding organizations and keep CCA apprised of changes in their funding strategies
Work across teams at CCA to identify and solicit relevant funding opportunities, including through open proposal solicitations and targeted solicitations via curated funder relationships
Maintain a fluent understanding of CCA's strategy and the Priority Outcomes of the Clean Cooking Systems Strategy
Strategize on optimal ways to position CCA with funders to maximize success
Track macro trends in the funding landscape, elevating their implications for CCA's priorities, programming, and positioning to the Leadership Team
Identify and solicit funding opportunities in line with CCA priorities, including through open calls and in collaboration with CCA Leadership Team and program teams to identify targeted opportunities
Thoroughly analyze and adhere to solicitation technical and format requirements
Actively catalyze and support development of pre-proposal materials
Lead proactive writing planning processes, including facilitation of storyboarding or narrative building sessions when appropriate, and set expectations on writing practices among program teams
Lead the writing and development of responsive, high-quality proposals for strategic funding opportunities approved for pursuit by the CCA Leadership Team; craft compelling and tailored narratives to anchor proposals for a range of funders
Provide CCA teams with technical guidance in designing proposals and budgets to ensure adherence to funding opportunity requirements, technical proposal writing support, and reviewing and editing support as needed
Provide Clean Cooking Delivery Units with technical guidance in designing proposals and budgets to ensure adherence to funding opportunity requirements, technical proposal writing support, and reviewing and editing support as needed, as part of CCA's Delivery Units Network
Manage technical proposal draft writing and review cycles across teams and incorporate feedback in a timely manner
Provide ongoing training of CCA staff to increase the quality, responsiveness, and competitiveness of proposals through mentoring and formal training courses
Work with external copy editors to finalize proposals
Support the development and editing of technical reports, external-facing materials or other communications products as needed
Strengthen and support internal relationships and processes across the organization leading to stronger, more cohesive proposal development efforts
Contribute to tools, processes, and approaches to enhance the proposal development process.
Establish and maintain CCA's organization-wide proposal database, including up-to-date resources such as staff CVs, program and project overviews, and templates
Other duties as assigned
Selection Criteria
Bachelor's degree required
Minimum of 10 years related professional experience, with at least 5 years of managerial experience
Demonstrated business development acumen, including a proactive, dynamic, and strategic mindset in pursuing funding opportunities
Proven track record of managing successful fundraising efforts for more than one organization, program, or project
Significant international development work experience, including familiarity developing proposals for multilateral development banks, bilateral development agencies, philanthropic foundations, and/or other international donors
Deep understanding of and touchpoints with the international development funder landscape, and the ability to quickly understand related technical subject matter; expertise in energy, climate, health, innovation and related topics
Strong technical writing and editing skills in English, and the ability to conceptualize and manage the process of developing proposals and related materials
Experience defining and managing proposal development processes, establishing and delivering against deadlines, and guiding teams to successfully meet deadlines and deliver quality outputs, including effectively managing peers
Ability to translate complex technical materials into compelling and clear proposal materials.
Ability to cultivate effective working relationships with people, internally and externally, from a wide variety of types of organizations, cultural backgrounds, and areas of expertise
Experience working in or designing projects within the context of low- and middle-income countries, with a particular focus in sub-Saharan Africa preferred
Successful track record and interest in working with a team with an entrepreneurial culture.
Excellent verbal communications skills in English
Sound critical thinking, judgment, and problem-solving skills
Well-organized and high attention to detail
Team-oriented, collaborative work style, and able to work independently
Ability to work under pressure and advance multiple tasks and responsibilities in a dynamic, fast-paced environment, and across time zones
Proficiency in Office Suite (Word, Excel, Outlook, PowerPoint)
Willingness to travel internationally (up to 20%)
Ability to meet regular attendance and tardiness policy
Benefits & Compensation
For full-time, benefit eligible employees, UNF offers an excellent range of benefits, including:
a choice between two health plans through UnitedHealthcare (PPO or HDHP with HSA)
dental insurance
vision insurance
flexible spending accounts
403b retirement savings plan with a generous matching contribution
group term and supplemental life insurance
short-term disability
long-term disability
health club discounts
commuter subsidy
back-up care
employee assistance program
Additionally, all benefit eligible employees have 12 paid holidays, 20 vacation days, 10 sick days, 3 personal days, and 8 weeks of family leave care.
To learn more and apply, click here.