Senior Associate, Carbon Finance, Catalytic Finance Accelerator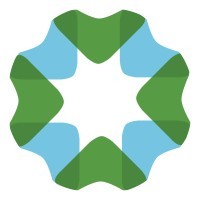 Clean Cooking Alliance
Accounting & Finance
Europe · United Kingdom · Remote
Posted on Wednesday, September 13, 2023
Senior Associate, Carbon Finance, Catalytic Finance Accelerator
The salary range for this position is equivalent to 60,000 – 70,000 USD.
Position Overview
The Clean Cooking Alliance (CCA) works with a global network of partners to build an inclusive industry that makes clean cooking accessible to the three billion people who live each day without it. Established in 2010, CCA is driving consumer demand, mobilizing investment to build a pipeline of scalable businesses, and fostering an enabling environment that allows the sector to thrive. Clean cooking transforms lives by improving health, protecting the climate and environment, empowering women, and helping consumers save time and money. In alignment with the Sustainable Development Goals, CCA is working to achieve universal access to clean cooking by 2030.
CCA seeks to make high-impact clean cooking solutions desirable, affordable, and accessible for consumers and viable for businesses to provide sustainably at scale. It supports companies that design, manufacture, distribute, and retail electric, biomass, ethanol, biogas, and LPG-based clean cooking solutions in addition to more efficient wood and charcoal cookstoves. It also supports technology innovation with the aim to commercialize new technologies such as highly energy-efficient electric cookers for off-grid/mini-grid communities.
CCA's Clean Cooking Systems Strategy highlighted that at least US$10 billion per year is required to achieve universal access to clean cooking, yet the current level of funding lags far behind at about $130 million annually. In response, CCA has established the Catalytic Finance Accelerator. Its mission is to catalyze significant growth in funding and investment in the sector within three years. It will do so by addressing challenges that lie in the way of high-growth catalytic capital (most notably carbon finance and public funded results-based finance); by leveraging these pools of funding to catalyze larger pools of traditional capital (e.g., guarantees, debt, equity, early-stage equity); and by laying the groundwork to unlock future pools of capital (e.g., social value finance at scale).
Catalytic Finance Accelerator is a coalition of investors and market facilitators in clean cooking, carbon, and financial markets committed to a vision of clean cooking markets that can attract more investors with a diverse range of instruments that meets the needs of companies across the maturity cycle and diverse country contexts, financing the transition to higher tier solutions. It aims to secure at least US$ 100 million of unearmarked commitments by 2026 and invest in targeted programs of work that, together, result in increasing the willingness and ability of investors to make and grow their exposure in clean cooking and enhance the risk-adjusted financial, environmental, and social returns from investing in clean cooking markets.
The Catalytic Finance Accelerator's central strategy is to leverage high-growth carbon markets to catalyze large pools of traditional capital (e.g. guarantees, debt, equity, and other forms of blended capital), to make more effective and sustainable traditional forms of non-returnable capital (e.g. grants and technical assistance delivered through input-based and various output-based mechanisms), and lay the groundwork to unlock future pools of capital (e.g. revenue from monetizing impact on SDGs). The Catalytic Finance Accelerator has four programmatic pillars:
The Global Policy Pillar focuses on improving global market norms and conduct to create a level playing field and instill greater integrity and fairness in how the market functions and market actors behave. The Global Policy Pillar includes a few multi-stakeholder policy coordination initiatives which the Catalytic Finance Accelerator either convenes and manages (e.g., the Responsible Carbon Finance for Clean Cooking Initiative) and actively draws-on/contributes to (e.g., the Clean Cooking and Climate Consortium, Ad-hoc Results-based Finance Funders Coordination Group, Delivery Unit Network).
The Market Infrastructure Pillar focuses on improving the access to and use of high-quality market information and innovation infrastructure to reduce the time, cost, or effort in making responsible investments. The Market Infrastructure Pillar includes two transitional market infrastructures to facilitate high quality and actionable information for investors through the Market Information Hub and to challenge private sector investors through the CCA-UNCDF Innovation Challenge Facility.
The Country and Ventures Pillar focuses on improving the capacity of countries and clean cooking ventures to adopt responsible market norms and innovations needed to lower investment risks and improve the unit economics of clean cooking markets in identified countries and in identified fuel/tool value chains. The Country and Ventures Pillar collaborates with CCA's Market Strengthening Teams – the Venture Catalyst and Country Transitions – to integrate global norms, innovations, and best practices in their support packages for countries and ventures; selectively respond to the policy, infrastructure, and investment needs of countries and ventures with structured advisory services; and/or selectively draws on country level networks or venture building capability to advance Catalytic Finance Accelerator's global policy, market infrastructure, and adjacent sector priorities.
The Adjacent Market Pillar focuses on making responsive adjacent financial and capital markets to make available greater volume and diversity of financial instruments to clean cooking markets and clean cooking carbon projects. The Adjacent Market Pillar includes the Global Financial Sector Partnership for Clean Cooking, a magnet platform founded by CCA and the African Guarantee Fund to align local and international capital with the financing needs of clean cooking carbon to projects.
The Catalytic Finance Accelerator is seeking a dynamic and versatile carbon professional to support with carbon insights and alignment across the Catalytic Finance Accelerator initiatives. The Senior Associate, Carbon Finance, Catalytic Finance Accelerator, will work as a part of the Market Strengthening team and will report to the Senior Director, Innovative Finance to align carbon finance projects, research and communications across all ongoing initiatives and support carbon technical assistance delivery to ensure consistent and effective knowledge and direction on carbon markets during implementation of the Catalytic Finance Accelerator.
This position is based in the UK or remote Europe/Africa.
Essential Functions
Support project administration that generate insights, analysis and tools that provide practical guidance on standards, methodologies, innovations, trends, and best practices in engaging voluntary carbon markets for the clean cooking ecosystem.
Review and edit communications products on carbon finance in the clean cooking sector to ensure consistency across Catalytic Finance Accelerator and CCA carbon position, including op-eds, blogs, briefing notes, and other material as needed.
Work effectively across teams at CCA, reflecting carbon finance priorities in CCA strategies and adopting practical approaches to leverage carbon finance in CCA programming.
Collaborate with a variety of consultants and vendors for research and technical assistance on Carbon Markets across Catalytic Finance Accelerator Initiatives with oversight from supervisor.
Support the Senior Director, Innovative Finance to advise Catalytic Finance Accelerator intervention workstreams on insights and trends, changing/unexpected circumstances related to Carbon Finance that may impact our work.
Other duties as assigned.
Selection Criteria
Bachelor's degree required; focus in economics, finance, environment or related discipline preferred. Masters preferred.
3-4 years of professional experience working in carbon markets, ideally supporting the full carbon project cycle administration and at a minimum developing investment cases and preparing project documentation for registration.
Role requires travel up to 15%.
Experience with raising external finance and/or preparing off take agreements preferred.
Data driven with strong interest and ability to handle and analyse data sets; ability to create strong data visualisations preferred.
Solutions-oriented and able to manage and advance multiple tasks and responsibilities in a dynamic, fast-paced environment.
Attention to detail and strong organizational skills.
Problem-solver with a proactive, no-task-is-too-small nature, who takes initiative.
Team-oriented, supportive work style, and able to work independently.
High ethical standards and ability to maintain confidentiality and discretion with sensitive information.
Ability to learn new systems and collaboration platforms efficiently.
Proficiency in Office Suite (Word, Excel, Outlook, PowerPoint), with particular emphasis on ability with written and Powerpoint documents.
Demonstrated ability to function as a team player in a multicultural environment, and experience working with teams across different time zones and cultures.
Capacity to work simultaneously on a variety of issues and tasks, adjusting to priorities and achieving results within agreed objectives and deadlines.
Benefits & Compensation
For full-time, benefit eligible employees, UNF offers an excellent range of benefits, including:
a choice between two health plans through UnitedHealthcare (PPO or HDHP with HSA)
dental insurance
vision insurance
flexible spending accounts
403b retirement savings plan with a generous matching contribution
group term and supplemental life insurance
short-term disability
long-term disability
health club discounts
commuter subsidy
back-up care
employee assistance program
Additionally, all benefit eligible employees have 12 paid holidays, 20 vacation days, 10 sick days, 3 personal days, and 8 weeks of family leave care.
To apply, click here.