Project Manager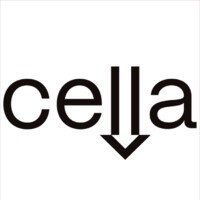 Cella
Operations
Nairobi, Kenya
Posted on Wednesday, November 1, 2023
About Us
Climate change is the defining challenge of our time. In addition to deep and widespread emissions reduction, the IPCC estimates that we need 10 billion tons of negative emissions by mid-century to stave off planetary crisis. This means capturing CO2 from the atmosphere
and
permanently storing it. Our goal at Cella is to provide a safe and secure way to permanently store CO2 at the scale needed to make a positive impact on the earth's climate. We do this by accelerating a natural process that transforms carbon dioxide into rock, harnessing the planet's own powers to combat climate change. We're creating the world's most efficient mineralization process, which means lower costs and environmental impacts, enabling us to scale to climate-relevant impact within a decade. Our technology also opens up possibilities for carbon removal in new geological contexts, creating opportunities to grow carbon removal around the world, from Kenya's Rift Valley to the Pacific Northwest of the United States.
At Cella we are committed to principles of equity, diversity, and inclusion, and we believe that the only way to achieve our mission is through realizing this commitment in all aspects of our work. As a company guided by science and innovation, we recognize that research shows us that the best ideas result from teams with a range of backgrounds and experiences working together in an environment that allows them to harness the creative power of diversity. We especially encourage members of traditionally underrepresented communities to apply.
The Role
Reporting to the CEO, the Project Manager will be responsible for leading the first full scale carbon mineralization pilot deployment in Kenya and subsequent scaling of the operation. This person will build and lead a Field Operations team that designs, deploys and commissions new injection sites, including oversight of day-to-day operations and comprehensive site management. You will prepare comprehensive site readiness from drilling to completion for our first pilot site and all future sites and installation onsite. This will require a wide range of tasks, spanning sourcing, contracting, and managing service providers (drilling companies, energy producers); liaising with land owners, local communities, and regulatory agencies; and ensuring comprehensive regulatory compliance, including overseeing environmental impact assessment. This is a unique position that likely will require strong engineering experiences gained in other industries (e.g. geothermal energy, industrial manufacturing) combined with a wide-ranging and versatile project management skills.
What you will do
●
Project management: Utilize extensive knowledge of basic engineering fundamentals and practices to track and budget progress with project milestones; ensure project scope or work, schedule and budget are clearly defined and understood; maintain ongoing communication with partners, making adjustments as necessary to comply with partner needs within contractual obligations, or adjust project deliverables; establish project procedures consistent with contractual documents and quality plans for all engineering work; determine and oversee all project controls, schedules and budgets; oversee and ensure compliance with all permitting and regulatory requirement;
●
Strategic design: Facilitate smooth integration between science, design engineering, and construction of pilot to ensure quality delivery and accelerate project timelines.
●
Functional leadership: Build, manage, and scale a high-performing Field Operations team; develop and continuously improve robust processes and systems that drive growth, profitability, and repeatability; manage and direct project teams across engineering, procurement, and construction by providing communication, coordination and follow-up to meet project goals and objectives.
What we're looking for
●
Successful track record of completing high impact projects on-time, on-spec and on-budget;
●
5-10 years of
experience in operational management in field-based operations, specifically in drilling operations;
●
High financial acumen and experience managing budgets
●
Minimum of undergraduate degree ideally in engineering (or demonstrable, applied technical acumen)
●
Ideally, experience in an organization going through high growth / scaling where your role has been responsible for developing new capability or processes
Why you should join Cella
●
Ability to make an impact: There is no greater challenge or opportunity than fighting climate change and this job gives you the opportunity to make a difference in this fight. As a venture-backed company in an exciting field, we're charting a course to store over a billion tons of carbon by mid-century. With this first-of-its-kind role you can make a large impact on shaping the direction of this journey.
●
Work with a world-class team and partners: we are some of the top experts in carbon mineralization in the world, combined with a track record of delivering impact at scale. We're working with some of the world's pioneering companies in the climate tech space, and our early customers include Stripe and Shopify as part of the first tech-based carbon removal project in Africa.
●
A competitive salary and generous benefits.
Please note: while we appreciate all applicants, only those chosen for an interview will be contacted by our team.