Health & Safety coordinator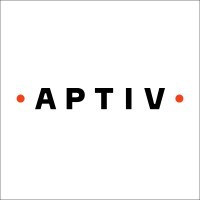 Aptiv
Posted on Wednesday, October 18, 2023
A következő feladatok várnak rád:
Egészségügyi rendszer felügyelete:
Egészségügyi kockázatértékelés elvégzését, rendszeres aktualizálását koordinálja
Igény szerinti szűrővizsgálati programok kidolgozását végzi
Iparhigiénés feltételeknek való megfelelésben közreműködik
Foglalkozás-egészségügyi szolgáltató működését/szükséges feltételek megteremtésében való közreműködés
Az elsősegélynyújtás tárgyi és személyi követelményeinek való megfelelést biztosítja
Kémiai kockázatértékelés készítése/felülvizsgálata
Munkabiztonság:
MSZ ISO 45001 szabványnak való megfelelés biztosítása (külső-belső auditok szervezése)
Műszaki kockázatértékelés elvégzése, rendszeres aktualizálása
Gépvizsgálatok-, üzembe helyezési folyamat elvégzése/irányítása
EHS és tűzvédelmi oktatások (új belépők és ismétlődő oktatások)
Anyagmozgató és emelőgépek (függesztékek) biztonságos működésének szabályozása
Egyéni védőeszközök meghatározása
Vegyi anyagok használatának engedélyezése
Balesetek kivizsgálása
EHS bejárások szervezése (észrevételek/akciótervek nyilvántartása)
Kapcsolattartás a munkavédelmi képviselettel
Rendszeres EHS jelentések készítése
Belső kommunikáció egészség és biztonsági kérdésekben
APTIV követelményeknek való megfelelés folyamatos fejlesztése, kapcsolattartás a hatóságokkal
Munkavédelmi jogszabályok, szabványok, üzemeltetési dokumentációk tartalmának feldolgozása, a szükséges intézkedéseket kezdeményezése
Tűzvédelem területén koordinálja a vonatkozó jogszabályok teljesüléséhez szükséges alvállalkozói tevékenységeket
Te vagy az ideális jelölt, ha az alábbi elvárásainknak megfelelsz:
Munkavédelmi technikus képesítés
Angol nyelv ismerete (szóban és írásban)
Word, Excel, PowerPoint felhasználó szintű ismerete
Előny:
Applications from severely disabled persons and persons of equal status will be given preferential consideration in the event of equal suitability.
Some see differences. We see perspectives that make us stronger.
Diversity and Inclusion are sources of innovation and creativity, both of which are essential to Aptiv's success. Everyday our diverse team comes together, drives innovation, pursues solutions, and meets challenges using their unique abilities, perspectives and talents, changing what tomorrow brings. When you join our team, you'll get encouraged to think boldly, express your viewpoint and innovate as a matter of habit.
Some See Technology. We See a Way to Make Connections.
At Aptiv, we don't just see the world differently; we work to change reality. That means developing technology that rewrites the rules of what's possible in the pursuit of making transportation safer, greener and more connected. Today there are more than 190,000 of us globally, located in 46 countries, and united by one mission. Join the movement and together, let's change tomorrow.
Privacy Notice - Active Candidates: https://www.aptiv.com/privacy-notice-active-candidates
Aptiv is an equal employment opportunity employer. All qualified applicants will receive consideration for employment without regard to race, color, religion, national origin, sex, gender identity, sexual orientation, disability status, protected veteran status or any other characteristic protected by law.
APPLY NOW