Projektmérnök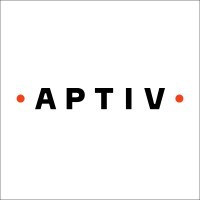 Aptiv
Posted on Wednesday, June 14, 2023
A következő feladatok várnak rád:
Új termékekhez új gyártóberendezések koncepciójának kidolgozása, gépspecifikációk készítése

Gépépítés projektek teljes körű vezetése külföldi és magyar gépgyártókkal

Aktív részvétel a gép és folyamat FMEA -k kidolgozásában

Gépvalidációs tervek készítése, validációs folyamatok elvégzése, koordinálása

A gyártó berendezések szériagyártásba történő bevezetése, tréningek szervezése

Aktív részvétel a termékfejlesztés csapattal DFA, DFM megbeszéléseken

Kezelési utasítások és egyéb dokumentumok írása
Te vagy az ideális jelölt, ha az alábbi elvárásainknak megfelelsz:
2-3 éves termelésben megszerzett gyakorlat
Gépészmérnöki / Villamosmérnöki végzettség
Középfokú angol nyelvtudás követelmény (német nyelvtudás előny)
Jó probléma megoldó készség. Problémamegoldó módszerek ismerete
Projektvezetési ismeretek, akciótervek, Gantt, stb.
Mérnöki látásmód és szemlélet
Készüléktervezésben, gyártásban megszerzett gyakorat előny
CAD/CAM rendszer ismerete előny
Hasonló területen megszerzett gyakorat előny
Applications from severely disabled persons and persons of equal status will be given preferential consideration in the event of equal suitability.
Some see differences. We see perspectives that make us stronger.
Diversity and Inclusion are sources of innovation and creativity, both of which are essential to Aptiv's success. Everyday our diverse team comes together, drives innovation, pursues solutions, and meets challenges using their unique abilities, perspectives and talents, changing what tomorrow brings. When you join our team, you'll get encouraged to think boldly, express your viewpoint and innovate as a matter of habit.
Some See Technology. We See a Way to Make Connections.
At Aptiv, we don't just see the world differently; we work to change reality. That means developing technology that rewrites the rules of what's possible in the pursuit of making transportation safer, greener and more connected. Today there are more than 190,000 of us globally, located in 46 countries, and united by one mission. Join the movement and together, let's change tomorrow.
Privacy Notice - Active Candidates: https://www.aptiv.com/privacy-notice-active-candidates
Aptiv is an equal employment opportunity employer. All qualified applicants will receive consideration for employment without regard to race, color, religion, national origin, sex, gender identity, sexual orientation, disability status, protected veteran status or any other characteristic protected by law.
APPLY NOW